Inside Nate Bargatze's Life with Wife Laura and Daughter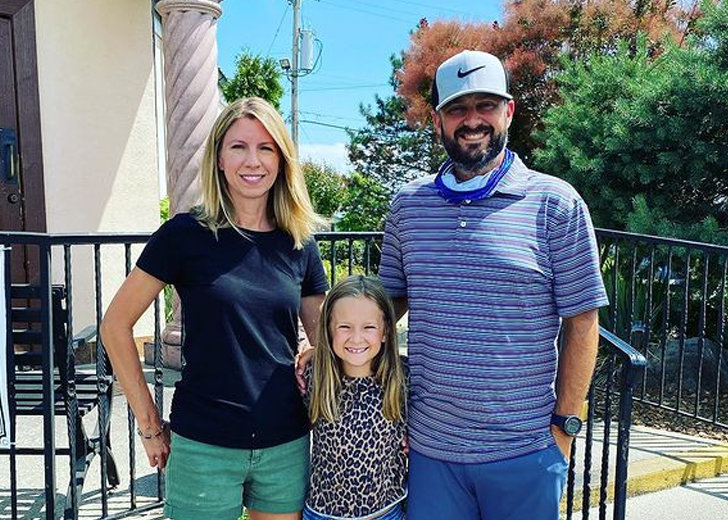 Nate Bargatze often derives material for his comedy from his interactions with his wife and his daughter.
Over the years, he has shared many stories regarding his family on his shows.
Through these shows, Bargatze has also revealed many things about his family life, including how he met his wife.
Nate Bargatze Met Wife At Applebees
Bargatze and his wife Laura Bargatze met for the first time at Applebee's.
Both of them were in their early 20s at the time and working as servers in the establishment.
They were just friends initially, but The Little Mermaid's soundtrack brought the two together.
Laura shared the story in an episode of the Nateland podcast.
"We were friends at Applebee's and everyone was going out… after work, just friends. He put in The Little Mermaid soundtrack and told his friends to like, 'Shush, shush. I'm listening to this song,'" she revealed.
Laura described finding Bargatze's actions at the time as "totally confident" and "cool." They began dating when he was 21 and he has joked about it in multiple instances.
On top of being the source of much of his comedic material, Laura has also played a very vital role in his success. Though the two got together before his career as a comic took off, she has supported him throughout his journey.
According to her LinkedIn profile, she currently serves as a talent manager at Bargatze Enterprise. She is also an executive producer at Bargatze's Nateland podcast.
Nate Bargatze and Wife Welcome Daughter
The comedian and his wife tied the knot on October 13, 2007.
While he hasn't revealed the exact date of their marriage, he wished her a happy 14th anniversary on the date in 2020.
He also talked about holding his wedding on a particular date on one of his shows.
The comic joked about having an easy time securing a venue for his big day as no one had booked any hours for Friday the 13th.
Five years after their marriage, the pair welcomed their first and only child, daughter Harper Blair Bargatze, in 2012.


Nate Bargatze with his daughter (Source: Instagram)
Like him, she was born in Tennessee and it was one of the reasons why he named his Netflix comedy special The Tennessee Kid. 
"I guess you could say it's me. Then again, it might be my daughter, too. I guess it's both of us. We're both Tennessee kids. Honestly, I just wanted to get 'Tennessee' in the title of the show," he revealed.
Aside from influencing the name of his show and frequently being the subject of his jokes, Harper has also made appearances in his Instagram posts.
She has appeared in several promotional videos for his shows and she even introduced him on The Tennessee Kid.