Nate Bargatze Shares the Stage with Dad Stephen Bargatze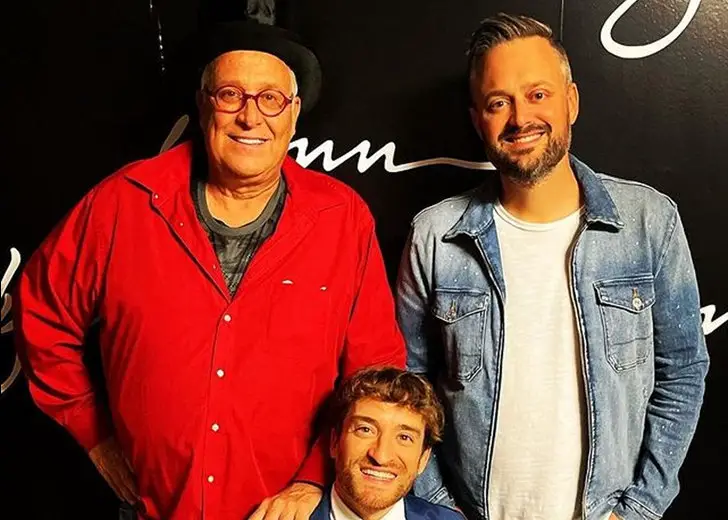 Nate Bargatze is a young comedian who has been doing stand-up comedy for over 18 years.
His breakout performance came out during Donald Trump's presidency as a two-hour-long Netflix special.
People were drawn to his performances due to his ability to stay away from political topics and stick to other subjects like religion and gender roles.
Nate Bargatze's Gig with His Dad
Before being called one of the best young comedians by comedy favorites like Jim Gaffigan and Marc Maron, Bargatze was doing very small gigs.
Four or five years into comedy, Bargatze performed his first gig with his father, Stephen Bargatze, in Belmont, Nashville.
By that time, his dad had already been doing magic for 30 years.
Nate shared his experience about the gig on The Tonight Show Starring Jimmy Fallon.
Being at the very early stages of his career, the younger Bargatze joked about how he had very little material to do on stage.
He wanted his dad to cover 40 minutes of the 80 minutes gig, as an opening act.
He also shared that he didn't pay his dad but instead asked his dad to pay him for the gig.


Nate Bargatze and His Dad Stephen Bargatze. (Source: Instagram)
For years, Bargatze would do shows with only four or five people left in attendance.
Unable to land a single paid gig in Chicago, Nate then moved to New York, where he caught his break at the prestigious Boston Comedy Club.
Who Is Nate Bargatze's Dad Stephen Bargatze?
Perhaps, the biggest inspiration for the younger Bargatze is his father.
Stephen is an internationally acclaimed magician who has been doing shows for decades. He is a true virtuoso of his craft.
Bargatze started his journey performing in small events as a clown.
Besides being mentored by many comedians, seeing his father's journey was one of the biggest influences for Bargatze in his career.
The parent-child duo has shared humor and life lessons for a long time. His father has even influenced his style of comedy in his own way.
Bargatze is widely applauded for keeping his bits clean.
During his first open-mic event, Bargatze was squirming watching his parents throughout the expletive-laden acts before his own performance.
"I knew then and there I was going to be clean," Bargatze told Forbes. "I just couldn't imagine my parents coming to watch a show and I'm up there being dirty."
The Nate Bargatze-Stephen Bargatze duo still tours together today. Bargatze still opens up the act for his father.
Both of them move about spreading laughter and positivity through their own acts.
Some fan-favorite bits from Bargatze comes from his experiences with his family, and especially from his dad.
Bargatze is currently selling out shows across the world on his Raincheck tour.