Natasia Demetriou Understands Both the Good and the Bad about Getting Married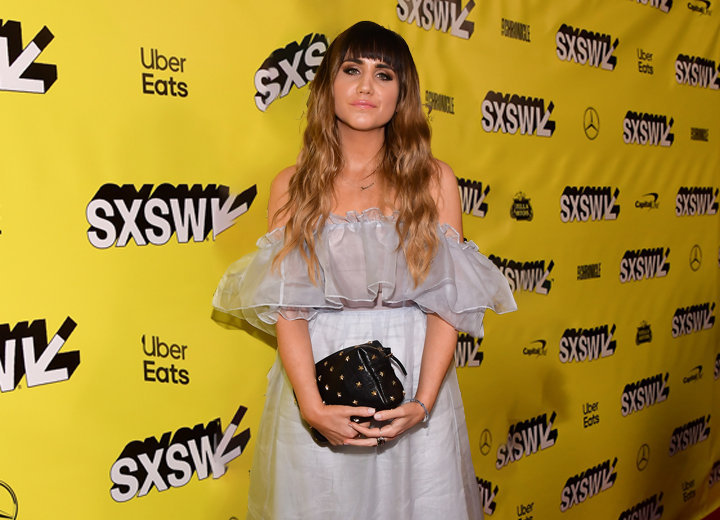 Natasia Demetriou is not the shyest person when it comes to sharing her personal life. But she is quite smart about what she shares or how much.
Having based an entire comedy show on her dating life and experience with men on Tinder, she is not a stranger to the dating scene. But she rarely reveals intricate details about her romances.
And when she does talk her heart out, like she did way back in 2018, she reveals why she might never end up having a husband.
Natasia Demetriou Wasn't Sure about Relationships
One of the only times Demetriou talked in detail about her romantic life was back on April 25, 2018. During an appearance on Adam Burton's The Adam Burton Podcast, she discussed her recent-at-the-time break up, difficulties within herself about the dating scene, and how she was cynical about getting married.
At one point in their conversation, he asks her, or rather, states, that Demetriou had broken up with her ex boyfriend shortly before. The British comedian had been going out with the unnamed boyfriend for "nearly two years."
The What We Do in the Shadows creator then immediately joked about break ups, opining that human beings might not be designed for it.
Detailing her past separations, she said she had "had them all" — she had been in relationships in which she and her partner felt like they were ruining each other's lives and which were relatively easier to end, and she had been in others where it was incredibly difficult for her to separate with her exes.
Her latest split had, she confessed, made her feel like she never "ever" wanted to be in a relationship again. "I'm like, 'I can't go through this again,'" she added.
She was weighing the pros and cons. "I don't know if having someone to hang out with on a Sunday is worth this [pain]," Demetriou said. "I feel like I have genuinely been walking into walls for the past month or so since it happened."
She confessed how she did not want to feel like there was no one to talk about dinner with. Then, she went into an interesting story of how a widowed woman, whom she met in a Bikram yoga class, made her doubt relationships even more.
This woman in question had lost her husband and, since his passing, had become very sad. In her 60s, she was just searching for someone to give her love to, almost as if she was waiting for her husband to come back home again.
After narrating this, she implied she did not want to get into a relationship because of the potential of it ending. Her latest break up, even though she knew it was bad for her to stay in it, left her broken and unable to function.
"I'm like, 'I'm not up for this again,'" Demetriou admitted. But there was another side of her that thought the next person she got into a relationship with, she was going to marry.
While saying this, she called out both "ladies and gentlemen," almost as if she was announcing she was bisexual. She even said, "I'm gonna marry her," at one point, although we might never know if she was only joking.
There were a lot of jokes throughout the conversation, and at one point, she even joked about her libido, saying she wanted to [do it] all the time while being safe. "And I'm newly single. Christ!" she quipped.
Natasia Demetriou's Thoughts on Marriage and Having Husband
When the conversation between them got to a point where they started talking about marriage, Demetriou, who has never married (yet), said she did not like the idea of it.
"I can't think of anything more embarrassing than walking down an aisle, holding a bunch of flowers," she said jokingly.
But, even though the idea did not appeal to her, she was in two minds about it. One part of her never wanted to get into a marriage or a relationship; the other part just wished someone would ask her to get married.

Demetriou was afraid of getting into relationships and getting married. (Photo: Natasia Demetriou Fan Account/Instagram)
"Someone ask me to marry them, someone commiit to me, someone put me in a house, someone give me a sink," said Demetriou, caricaturing what that side would sound like. "Someone tell me everything's gonna be okay forever."
She acknowledged the security and stability marriages provided but also knew being married did not by default mean you were never going to be lonely.
Her parents had married shortly before the conversation took place. They never entertained the idea until their kids grew old and they had stability.
As for now, Demetriou still does not talk about her love life. She has not put out another Tinder-based comedy show, either, making it difficult to know if she is dating someone now. Her quitting social media does not help, either.