Natasha Bassett Breaks up with Boyfriend Elon Musk after Twins News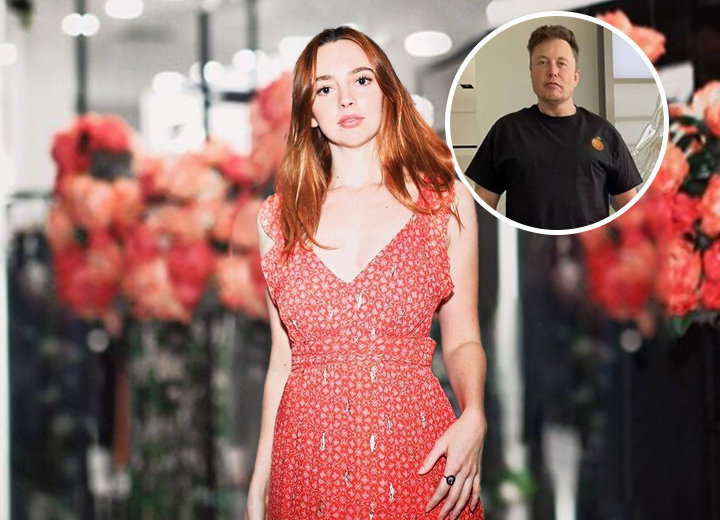 Another one bites the dust for Elon Musk.
The tech billionaire, who was just all over the internet for the happy news of his new twins' arrival, has become a part of breakup headlines. Natasha Bassett, the actress he had been dating for a while, reportedly broke up with him.
Bassett broke up with Musk after knowing about his twins' birth, which was apparently a secret to her and the entire world. However, things don't seem to be as bad as it sounds between the two.
Natasha Bassett Breaks up with Boyfriend Elon Musk
The news about Bassett and Musk's split came exclusively from HollywoodLife on July 11, 2022. The publication had a few quotes from an insider that reported to them about the couple's breakup. 
According to the source, Natasha "pulled the plug" on their relationship after she came to know about Musk's twins. The Space X founder secretly welcomed twins in November 2021, but it was kept a secret until recently.
Bassett reportedly has no hard feelings about the ordeal. Instead, she hopes she can still be friends with Musk.
Further, the source claimed Bassett was breaking up only because she wanted to focus more on her career, which is getting a lot of attention after Baz Luhrmann's Elvis biopic became a big hit.
"Natasha has learned so much from Elon and she is grateful for the time that they spent together," the source told HollywoodLife. "it was very special and surreal."
Musk and Bassett started dating in late 2021, according to HollywoodLife. However, their relationship did not become public knowledge until February 2022, when they were spotted exiting Musk's private jet together.

Australian actress Natasha Bassett. (Photo: Instagram)
By this time, according to sources, the South African billionaire and the Australian actress were "already in a monogamous relationship." Then, they made things internet official on the Memorial Day weekend, taking a trip to St. Tropez.
A couple of months after their relationship became public, speculations arose that said they might have met in an unconventional way.
A few outlets reported they could have known each other for years and might have been introduced to one another by his mother, Maye Musk, as Maye was close to Bassett. Maye and Bassett first met in 2015 and maintained a friendship ever since.
Elon Musk's Secret Twins
Musk welcomed his latest of nine children, twins whose names are not yet revealed, in November 2021. Their birth became public knowledge after Insider obtained legal documents filed by Musk and the mother of the twins, Shivon Zills, regarding their kids.
Doing my best to help the underpopulation crisis.

A collapsing birth rate is the biggest danger civilization faces by far. — Elon Musk (@elonmusk) July 7, 2022
They filed a petition to change the twins' names to have Zills's surname as their middle name and Musk's surname as their last name. The request was approved by a judge in Austin, Texas, in May 2022.
Zills is one of the top executives — director of operations and special projects — in Musk's company, Neuralink. They first met when she was a part of Musk's artificial intelligence research non-profit, OpenAI.
Recently, her name was brought up as one of the candidates the tech mogul could choose to run Twitter if his Twitter takeover was to be successful.