Natalie Cassidy on Unhealthy Weight Loss Habits to Finding What Worked for Her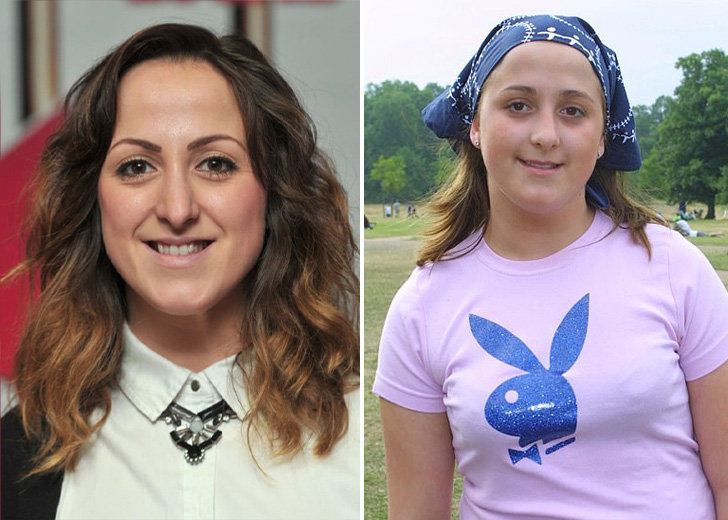 Natalie Cassidy rose to fame after starring as Sonia Fowler on the hit soap opera EastEnders. But in recent years, she attracted much attention for her dramatic weight loss.
After losing a staggering three stone, the actress made headlines and went from a dress size sixteen to a svelte size eight. 
She told The Sun that she felt "much more confident and comfortable." Many of her fans were curious about how she trimmed down so much. 
The actress revealed everything she had done to achieve her weight loss. 
Natalie Cassidy on Her Weight Loss
One of the first things she did was cut out certain foods and drinks from her diet. 
The star ditched alcohol as much as possible to achieve her weight loss and only drank white wine in moderation.
She also swore off take-outs and stopped indulging in unhealthy treats like cheese and crisps, which were her major weakness.
"I cut out rubbish. I cut down on alcohol too, even though I love white wine," said the actress. 
As for her fitness, she credits training for the London Marathon in 2019.
The EastEnders star had a demanding training routine to prepare for the race, which she ran in honor of her former co-star, Dame Barbara Windsor, who was battling dementia.
She once revealed on Twitter that she ran a whopping 18 miles in one day. 
Speaking to the Daily Express magazine about her transformation, she said she felt at ease with herself now that she had gotten older.

Natalie Cassidy after her weight loss. (Source: Natalie Cassidy/Instagram)
She added that she had gone through hurdles in her life, but now she stuck to the simple things that worked.
And it included eating well, exercising, drinking lots of water, and thanks to her effort, she felt more confident. 
Natalie Cassidy on Her Illness
Although the actress now has a healthier lifestyle and achieved her weight loss, she admitted to struggling with it for a while. 
In an interview with Heat magazine, she opened up about her battle with her fluctuating weight.
In 2007, Cassidy had transformed her body to launch her fitness DVD, which sold over 200,000 copies.
She had a trainer with whom she spent hours in the gym and stuck to a strict diet of four meals a day. But when she stopped the DVD, the support system she had went away. 
And to maintain her new body shape, she secretly started using laxatives. Unfortunately, it didn't work, which triggered depression and led to her avoiding food. 
She would sometimes eat as little as half an apple for lunch. Cassidy admitted that her methods were not sustainable and that she was ill. 
The actress also talked about her photos in a bikini from her holiday in Portugal, saying she "looked too thin."
She said she was not happy at the time, and when she returned home from the trip, she started binge-eating and soon piled the pounds back on.
And because of that, she went from a size 8 to a size 14. However, that is all in the past. These days, Cassidy is feeling much better.