Jacqueline Jossa Breaks Down Weight Loss Narrative That Overtook Her
Jacqueline Jossa feels much more confident and free now.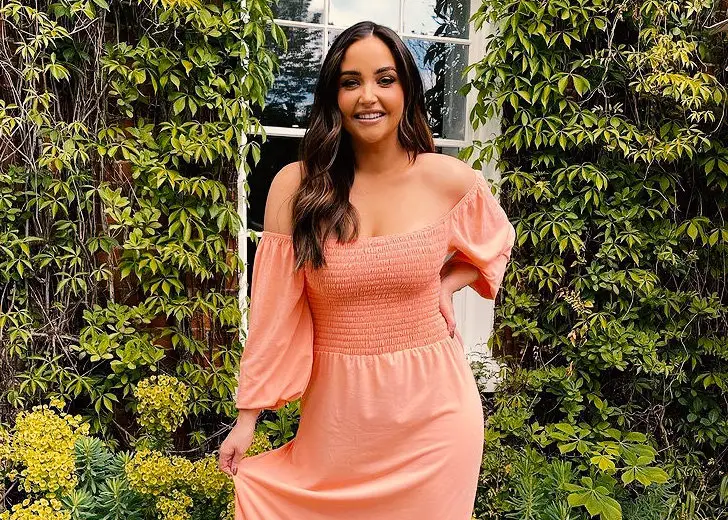 Jacqueline Jossa fulfilled one of her dreams when she was cast as Lauren Branning on EastEnders in 2010. A 17-year-old fan of the show with no prior taste of fame and online gossip, and a lot of excitement, she was living the dream.
But reality struck soon for Jossa, as she discovered the comments people were making about her. And while she might have received many comments about several subjects, vile criticism about her weight and appearance were the most difficult ones to take in.
Criticisms about Weight at 17
Jossa took the EastEnders role because she wanted to be an actress more than anything else. She doesn't think she was made for the celebrity life, and neither did she ever ask to be one.
She didn't think of money or fame when she started. She just wanted to be on a show she loved.
The actress was a re-cast on EastEnders. But, unfortunately, that gave her a bad start in the show business at such a young age.
It was only when the news that she was a re-cast broke, along with her picture, that the comments started coming in.
"They released a picture of me saying I was a re-cast and I read these forums and the comment section of Mail Online and was like 'oh wow,'" Jossa said in an interview with The Sun.
A size 8 at the time, people's response to her picture made her think she was "so fat." And this was before she got onto people's TVs. It would be a fair assumption to say the comments only increased during her eight years on the show.
Weight Loss and Positive Outlook
"Ten years ago I would care about my appearance and it would get in my head. I'd think 'they're right, I need to lose weight, I need to do this or that'. I don't think like that anymore," says Jossa now, after her time with the show has ended. And she attributes that attitude change to a few things.
One of those would be her children. Jossa married TOWIE star Dan Osborne in 2017 and has two daughters and a stepson with him. Becoming someone her daughters will look up to has made her less self-conscious about weight and online shaming.
Another thing that has helped is her change in approach to social media. Now, she's a lot more honest online and also keeps the negativity out. As a result, she gets terrific responses and blocks out people who make her feel bad about herself.
That doesn't mean she's completely safe from criticisms, though. Jossa still faces some amount of shaming, but now she deals with them well. A prime example would be the enviable grace and composure she displayed while firing back at a troll on Instagram in March 2021.
Jossa claimed she was a size 12 in September 2020. But she refused the 'plus-size' label and underwent a dramatic weight loss of about eight pounds in early 2021.
Now happy with how she looks, she doesn't feel the need to be a size 8. Instead, she feels like a 10/10 in her own skin.