Nadiya Hussain on Falling in Love with Her Husband Abdal Hussain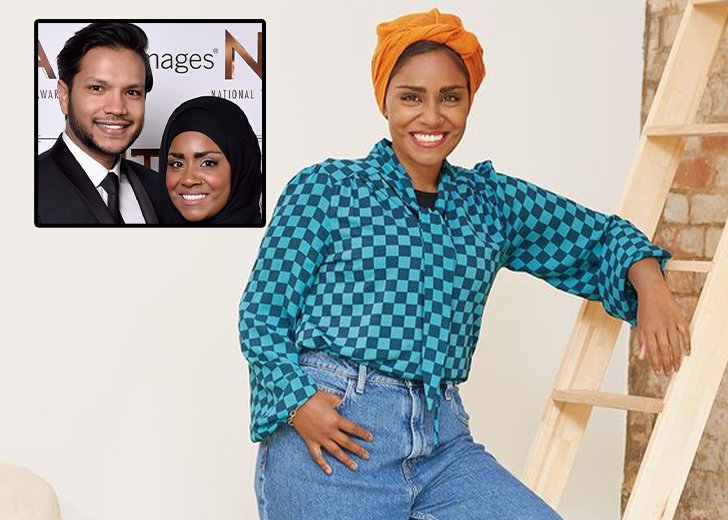 Nadiya Hussain is head over heels in love with her husband, Abdal Hussain.
Even though she keeps her married life private, her occasional social media posts and interviews display her love for her spouse.
For instance, she took to Instagram to mark her 16th wedding anniversary on August 22, 2021. 
"16 years ago, I married him because he had a gorgeous face and a good job," she jokingly captioned the post, sharing an adorable selfie of her and her partner.
Similarly, she had shared their pictures on Instagram in December 2018, announcing they had married again.
"Nothing fancy just love. No frills. Just us. We did it again. I do. I always will. I would do it all over again," she wrote in the caption. 
The first picture from the slide saw Nadiya's husband holding her hand as she showed off her beautiful ring. The other ones included glimpses of their court wedding.
Nadiya Hussain and Husband's Arranged Marriage
Nadiya and Abdal got married in a traditional ceremony in Bangladesh in the summer of 2005 after their family arranged the wedding for them. At that time, the author was only 20 years old.
She had met her husband only once before the wedding. Because of the arranged marriage, she initially struggled to form a stable relationship with her spouse.
"It's tough — you are pretty much marrying a complete stranger... We had to live through the good and the bad, and have come out the other side," she wrote in her blog.

Nadiya Hussain and her husband, Abdal Hussain, posing for a selfie. (Photo: Instagram)
She added that the marriage felt good when they tried understanding each other.
As per her accounts, her other half gifted her an oven, realizing she wanted to bake, and she got interested in baking after knowing he loved cakes.
"My husband had to deal with woman's issues - like cramps! – for the first time. So it took a little while, but we got there in the end. I wouldn't exchange him!" she said during an interview with Good Housekeeping in August 2016. She implied she loved him more than anything at present.
Nadiya Hussain on Her Relationship Dynamics
In the aforementioned interview with Good Housekeeping, Nadiya also opened up about her marriage transformation and how she and her partner had grown together as a couple.
She revealed they accepted the fact that one person always gives more to the relationship than the other. And she claimed she was the one giving more to the marriage for the first 10 years. 
That was because her partner was admittedly busy in his budding career while she looked after their kids and house. 
But things changed after she won the sixth series of BBC's The Great British Bake Off in 2015. She got busier than her spouse, and he thankfully gave her the luxury of focusing on her career. 
He cleaned the house, sat home with their three kids, and presented himself as a family man.