Nadiya Hussain Reveals Her Simple Weight Loss Routine
Nadiya Hussain kept it simple while trying to lose weight.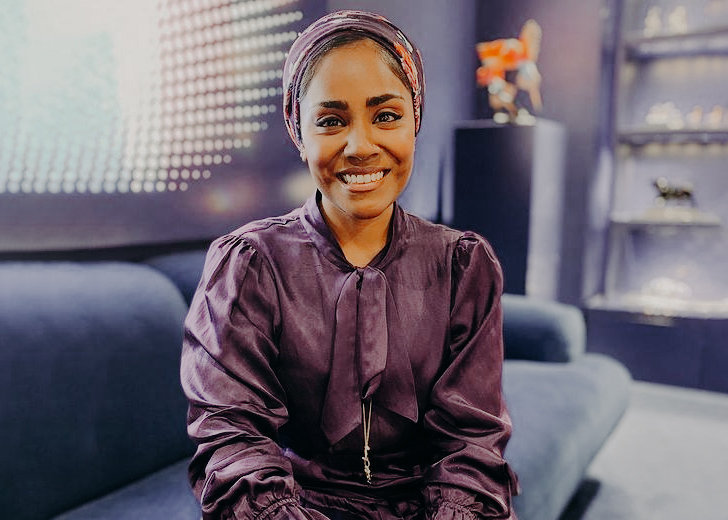 Nadiya Hussain is famous for baking delicious, calorie-laden treats. She shot to fame when she won the sixth series of the Great British Bake Off in 2015. Since winning the show, she has built a successful career, presenting several shows, including her own BBC TV cookery series, Nadiya's British Food Adventure.
With baking confectioneries and tasting being a big part of her job, fans are impressed at her current slender figure. But it wasn't always like this. Hussain confessed that she rarely ever ate her own baked goods after having to shed over 3 stones back in 2012. 
The famous baker gained weight after giving birth to her third child, Maryam and was wearing a size 16/18. She had to learn to practice some restraint and went to great lengths to get back in shape. 
Hussain's Weight Loss Journey
On the motivation behind her weight loss, the baking star said she saw a photograph of herself and thought a change was needed. The baker revealed she used a rather unconventional but straightforward method.
Instead of calorie counting, she reduced the portions of food she ate and opted to eat only one meal a day during the days she was not working. Explaining her diet, she said, during her one meal a day diet, she restricted herself to drinking tea, coffee, and having fruits. 
So I wait for my kids to come home, cook dinner, and have dinner with them at 5 pm. And I don't really need anything after that.
The former Great British Bake Off winner also shared that she maintained an active lifestyle by partaking in regular walks or jogs. Hussain has a 5km jog or walk every day to take care of her physical and mental health.
The mum-of-three revealed another drastic method behind her weight loss, which was not seeing her mother for three months. Her mother would reportedly make six curries a day, and Hussain, who often visited her, ended up overeating the overloaded calorie curries.
Hussain's Childhood
Before all the fame and glory, Hussain was a regular kid. She was born and raised in Luton in a vivacious home with 5 siblings. She has two older sisters, a younger sister, and 2 younger brothers. 
The TV presenter went to an all girl's high school and achieved exceptional results. She studied A-Levels and hoped to become a social worker and made it to University. But she never attended her university classes, instead worked 2 jobs and enjoyed the freedom. 
It was only after getting married and having her third kid that she pursued her dreams of becoming a social worker again. With all the studying and parenting, she would bake when she felt stressed. She had picked up techniques while watching the Great British Bake Off series. 
For the sixth season, her husband encouraged her to join the competition, and she did. The rest is history. 
Life has changed considerably for Hussain after her win and now she hopes to bake for as long as she can.