Myleene Klass Takes Us through Her Four Traumatic Miscarriages
The singer avoided drinking any water during her pregnancy as she was terrified she would see blood when she went to the toilet.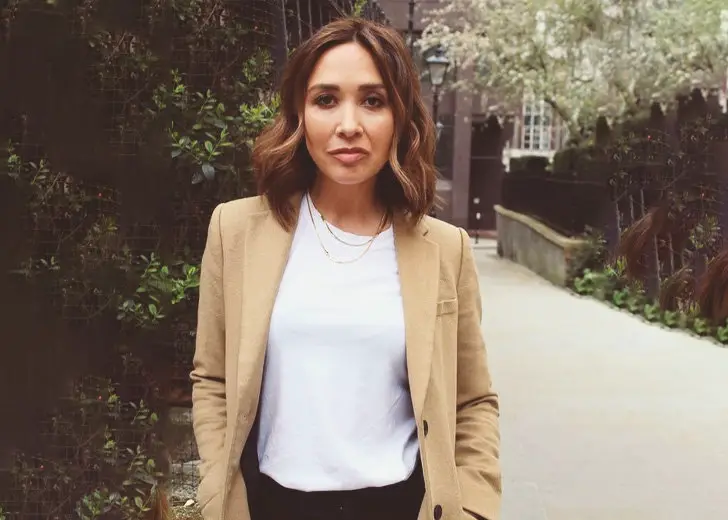 Myleene Klass opened up about her four miscarriages that left her broken. 
Speaking to Psychologies Magazine, the TV presenter discussed the horrific fear of losing her pregnancies. She revealed she avoided drinking water because she was too scared to go to the toilet for fear of seeing blood. 
After suffering four heartbreaking miscarriages, she was paranoid when she was pregnant with her third child, Apollo. She frequently went for scans to ensure Apollo was healthy and shared how her midwife joked he "was the most photographed baby in history" thanks to her frequent examinations.
Klass, who has 2 other kids, Ava and Hero, revealed that she was in a constant state of fear before conceiving Apollo. Her third miscarriage happened while she was on-air at Smooth Radio when she went to the toilet. But she was not in the mood to go home and break the sad news to her family, so she finished her show.
After that, she and her daughter went to a dance class and shared that she had no time to grieve because she had children who relied on her. 
Myleene Klass Speaks About Her Loss
Klass has always been vocal about the psychological effects of baby loss on women.
Last year, on national baby loss/miscarriage day, she opened up about her struggle in an Instagram post with a lengthy caption. She started off the post, noting that Chrissy Teigen, who had her own miscarriage, had given her the courage to share her story. 
In the post, Klass talked about all the times she miscarried. She revealed the first time it happened; she was beside herself with grief. The singer started bleeding heavily in her 10th week, and a visit to the doctor revealed that there was no heartbeat. 
During her dilation and curettage procedure, she was bawling her eyes out, and the nurses had to help her. Unfortunately, the second was even worse for her. Her baby had wholly stopped growing at 10 weeks. 
She stared at the ceiling to stop herself from crying her eyes out. Her third miscarriage happened at work, and her fourth happened during a trip to the toilet. Klass had no problem getting pregnant, but could not understand why she could not keep them. 
The singer hoped her story gave reassurance to other women that they were not alone and reminded them they were strong for surviving such heartbreak and loss.
The Upcoming 'Myleene Klass: Miscarriage & Me' Documentary
Next month, Klass's documentary about miscarriages, titled Myleene Klass: Miscarriage & Me, will debut on W.
The star, who has been with partner Simon Motson for six years, will have conversations on-screen to confront the "taboo" surrounding miscarriages. 
The documentary will shed light on Klass's own experience with miscarriage for the first time on film. It will also follow a campaign led by pregnancy charity Tommy's, which calls for better support for women who have experienced miscarriage.
She will also talk to close friends and family and other women from across the country who will share their experiences of baby loss.