John Legend Opens Up about Losing Unborn Child with Wife Chrissy and What Helped Them Heal
Back in September 2020, John Legend and Chrissy Teigen tragically lost their unborn son, Jack.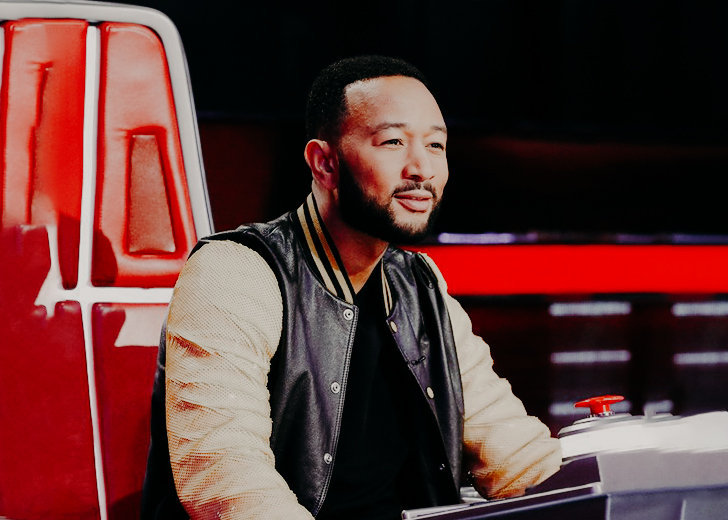 The love story between twelve times Grammy winner John Legend and model Chrissy Teigen is one for the books. The duo met in 2007 for Legend's music video and have been together since then. They have two children together — Luna and Miles. 
Teigen was pregnant with their third child, Jack, but in September 2020, they faced a traumatic loss halfway through the pregnancy. On April 28, 2021, the singer had a conversation with CBS This Morning, where he shared his family's upsetting experience seven months ago. 
Legend Opened About Pregnancy Loss 
While encouraging people to get vaccines for COVID —  19, the singer also shared his journey about healing from pregnancy loss. 
Unlike Teigen, Legend is more of a private person, so he was hesitant to talk about the loss of their baby. But sharing helped the duo. It made the singer more aware of how many people worldwide go through the trauma of pregnancy loss. 
Many people offered their own stories and supported the couple via Twitter and Instagram. Legend shared that they felt a real sense of community and felt seen by each other through the shared trauma. 
"They felt seen by us, we felt seen by them, and I think it helps everyone deal with their grief when they know there are other people out there feeling it too."
'Love Me Now' singer also appreciated his wife for having the instinct to open up about their loss to the world. He claimed it was the right thing to do since it helped them and other families get through their loss. He believed they helped people feel less lonely by sharing their stories.
Teigen took it to Instagram and Twitter to share a series of heartbreaking photos of her and Legend in the hospital dealing with the fact that their baby Jack is no longer with them.
Despite trying everything they could, it was not enough to save the baby. Teigen revealed that they have never decided on their children's names until they are born, but it was different the third time. The pair had called the baby Jack and promised that her baby boy will always be a part of their family, regardless of where he is. 
The model addressed all the people supporting her and thanked them for their thoughts and prayers. She also appreciated her two children, Luna and Miles, and promised that even though the family would grieve for losing Jack, they would get through it. 
The Duo's Love Story 
Legend and Teigen have a perfect love story; from hilariously roasting each other on Twitter to having a lovely movie night together — their relationship is one of a kind. Fourteen years ago, Teigen was merely a model for the singer's 'Stereo.' They spent the entire day together and hooked up at night to be in a relationship couple of months later. 
Legend fell in love with Teigen over the phone, appreciating how funny and witty she is. Just newly together duo once went through a breakup which lasted for a day. Teigen had joined the 'Ordinary People' singer on his tour when Legend fell sick and had to cancel a show. Amidst stress and sickness, he broke up with the model; however, she understood the situation he was in during that time and Voila! — two of them are still together to date. 
After four years of dating, Legend proposed Teigen on vacation to the Maldives in 2011. In September 2013, they tied the knot in Lake Como, Italy, which is also the location for Legend's Grammy-nominated song, 'All of Me,' dedicated to his wife. However, the couple had were got legally married in a New York courthouse before traveling to their destination wedding.
Fast forward to 2016, Teigen gave birth to their first child Luna and their second child, Miles, in 2018, both via IVF. Despite all the duo's struggles, they are still coping and thriving, living their 'happily ever after.'