MsDirtyBird Caught Lying in Apology after Getting Exposed by SwornRl
MsDirtyBird lied about having cancer, a school credential, and working in a police station.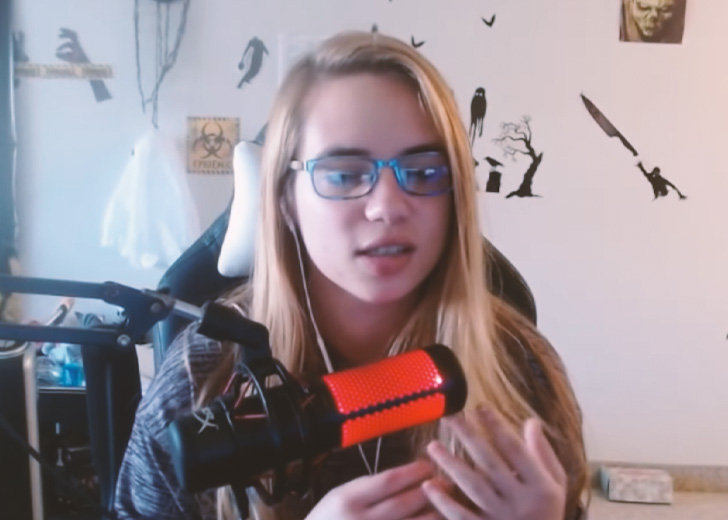 How far can someone go to get their 15 minutes of fame? For Twitch streamer MsDirtyBird, it is faking brain and lung cancer. Unfortunately for her, fellow Twitch streamers exposed her lies. 
SwornRL, a Twitch streamer and former fan of MsDirtyBird, compiled a chronology of events on TwitLonger leading up to the streamer's most recent apology.
He made this move after MsDirtyBird lied that SwornRL created a fake profile called @MsDirtyBirdShouldDie to harass her.
MsDirtyBird Lies about Cancer
MsDirtyBird's series of lies began in January 2021, after telling her fans that she had been diagnosed with brain and metastatic lung cancer. She said to her fans that she was undergoing brain surgery and receiving a lung transplant. 
She then continued to mislead individuals in Trihouse's discord general chat by providing false updates about her hospital visit. Eventually, she created a whole tale and chain of events to attract public sympathy and attention.
She lied about having surgery and waiting for more to cure her cancer. She even said that she might not survive her surgeries but worked with the doctors to heal herself.
MsDirtyBird also exploited her fans and took donations from them for her cancer. They believed her until her sister, who goes by Flamango0420 on Twitch, went live to address the brain cancer.
Flamango0420 accused her sister of lying about cancer. She claimed MsDirtyBird had not mentioned it to her family members, so Flamango0420 did not believe the cancer fiasco. 
Moreover, she pointed out that the only surgery MsDirtyBird had was for her foot and nothing else. Flamango0420 was hurt and did not believe her sister would go as far as to fake cancer to deceive her audience. 
MsDirtyBird threatened to ban sister and remove her from her community if she continued talking about her cancer. However, according to SwornRL, MsDirtyBird herself has admitted to lying about cancer.
He provided a Google Drive link with a 7-minute-long video where MsDirtyBird lied about the disease and showed no remorse. With no shame, she further claimed that she stopped lying about it and was getting help. 
More Lies 
Having cancer was not the only lie MsDirtyBird deceived her fans with. She had spun a web of lies, including her schooling and work. 
MsDirtyBird lied about her credentials, claiming to have a Computer Science degree when, in fact, she hasn't completed her high school. She's also claimed to have worked at a police station.
She made up stories about how she used to "work" at a police station and arrest bad men, perverts, and others.
MsDirtyBird's Fake and Real Apology 
After her lies started getting exposed, MsDirtyBird issued an apology in a video. However, her initial apology was outrightly rejected when it was revealed that she was copying the TV show Cyberbully. 
This lie was exposed by another Twitch Streamer, Maximus Aemulus. He pointed out the similarities between MsDirtyBird's apology and Cyberbully.
Soon, that video was quickly removed from the internet. MsDirtyBird uploaded many screenshots in the days preceding her second big apology, revealing the hate messages she had been receiving.
This was ultimately followed by a photo of herself wearing a hospital bracelet, along with a statement informing her followers that she was finally "getting help" and would not be returning for a while.
MsDirtyBird then released a new apology video to her Twitter page, in which she clarified she wouldn't be working from a script this time. In addition, she confessed that what she did was wrong and should never have occurred.
Additionally, she said she would be taking a hiatus from streaming and social media for "approximately 6 months to a year." MsDirtyBird also expressed gratitude to her followers for listening to her apologies and pledged to continue receiving assistance.
However, it seems like she lied once again since she is back streaming and making content. As of now, she has made her Twitter account private.