MrBeast's TV Commercial for Feastables Chocolates Rejected for Being 'Non-Compliant'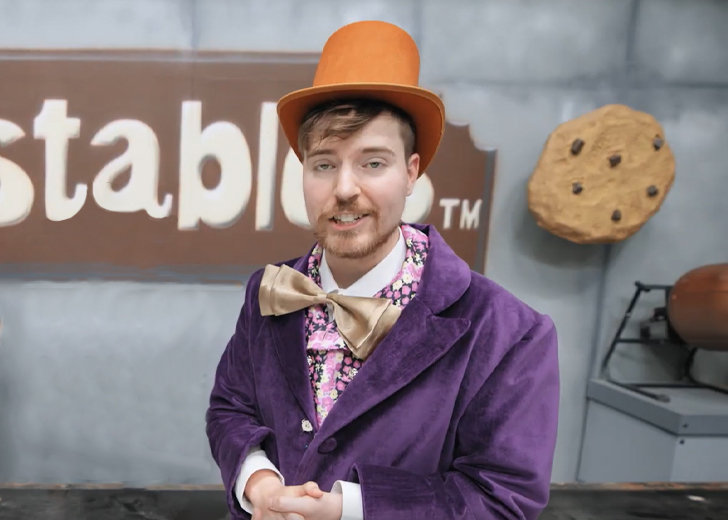 MrBeast is a YouTube sensation with over a 100million+ subscribers across multiple platforms. 
The YouTuber always makes headlines for his viral videos, one of which includes the record-breaking Squid Game remake.
And on June 7, 2022, the spotlight was on him once again when he took to Twitter to reveal that the TV commercial for his Feastables chocolates had been rejected for being "non-compliant."
He shared a video of the television commercial, saying, "I tried to run this as a national tv commercial, but apparently it's 'non-compliant' lol."
For the unversed, FCC (Federal Communications Commission) can reject TV commercials if they find anything that breaks their rules on what can be broadcasted. 
The advert started with the YouTuber holding a Hershey bar and iterating it had tons of ingredients and didn't taste great.
He then tossed it aside and promoted his new chocolates, Feastables claiming that it had lesser but higher quality ingredients than a Hershey bar.  
He also said that his brand of chocolate "tasted amazing."
MrBeast Unhappy about His Feastables Chocolates Commercial Being Rejected
In his follow-up tweet, MrBeast disparaged TV advertising as a medium, saying, 
"Full disclosure I think YouTube is infinitely better for conversion and tv commercials suck. Just wanted to compare how bad commercials were for sales lol. Anyway, buy some chocolate - feastables.com."
According to the website, Feastables were created by experts with organic ingredients and did not contain artificial flavors. 
There were five different flavors — original chocolate, milk chocolate, chocolate sea salt, almond chocolate, and quinoa crunch. 
As much as Twitterati were excited by the chocolates, they agreed MrBeast had broken a rule. 

A snippet from MrBeast's rejected TV commercial for his Feastables chocolates. (Source: MrBeast/Twitter)
According to FCC, brands need to be truthful in their ad, and Twitterati noted that MrBeast saying Feastables were better than Hershey was not exactly a violation. 
But they explained he made a mistake in not explaining further why Feastables were better than Hershey's. 
And also, MrBeast was not allowed to use Hershey's name, colors, or likeness without their permission; hence, his commercial was rejected for non-compliance.
However, it seems MrBeast was agitated over the rejection because when one Twitter user told him he could not talk negatively about another brand; he asked the user if Hershey had paid him to say that. 
MrBeast's Willy Wonka Video 
On June 5, 2022, two days before MrBeast revealed his ad, he took to YouTube and uploaded another of his ambitious projects. 
He created his version of Willy Wonka's Chocolate Factory from the 2005 movie Charlie and the Chocolate Factory.
The chocolate factory had captured all the intricate details, such as the iconic chocolate river and waterfall. The factory also had multiple rooms, and each of them was centered on a certain candy.
One room had a marshmallow theme, with large white cushions and a colossal candy wall.
The YouTuber invited 10 contestants to take part in a series of challenges, and the winner got to keep the factory. 
Some of these challenges required Feastables, and in between these challenges, MrBeast was also plugging his chocolate brand. It remains to be seen if MrBeast will come up with a new commercial.