Rowan Atkinson A.K.A. Mr. Bean's Daughter Is All Grown and Is a Cabaret Performer
Everything you need to know about Mr. Bean's gorgeous daughter!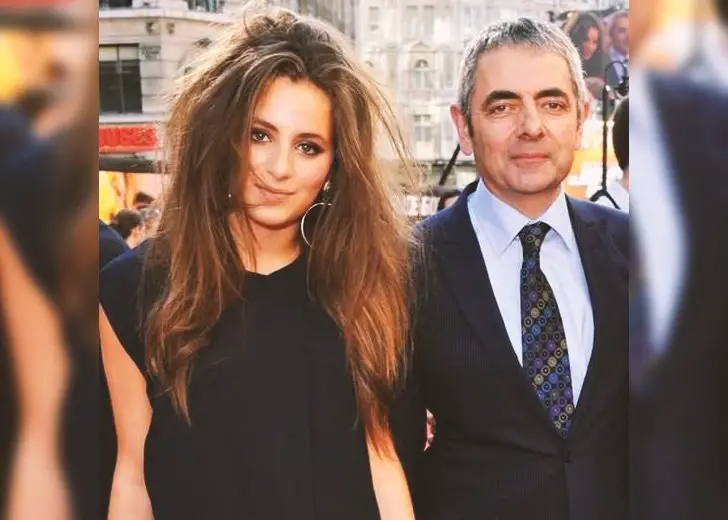 Lily Sastry is the daughter of Rowan Atkinson. Her father is famous worldwide for his role as Mr. Bean in the British sitcom of the same name. 
Although she is recognized for being the daughter of one of the greatest celebrities of all time, she has taken a unique career path and has grown up to make her own name in the field. 
Here is everything you need to know about Mr. Bean's daughter Lily Sastry and her relationship with her famous dad.
Lily Sastry Is Mr. Bean's Second Child
Mr Bean has always kept his private life a secret. Very little is known about the inner workings of the Atkinson family. Not even his closest friends knew his wife was pregnant until his children were born.
What we do know is that the actor tied the knot with his wife, Sunetra Sastry, in February 1990. The duo first met each other in the late 1980s on the sets of his movies where she was a make-up artist.
Lily Sastry was born Lily Atkinson in 1995 as the second child of Rowan Atkinson and Sunetra Sastry. Her mother is half Indian, and she also has an elder brother named Benjamin Atkinson. 
Lily Sastry Was Born to Perform
Lily was raised in London's high-class society. Her parents were regular guests at royal weddings. She attended a private all-girls school and grew up with a love for acting and dancing. 
At the age of just 9, Lily entered the acting world as a child artist and was cast in a children's movie called Tooth in 2004.
She was featured in various advertisements and even performed alongside her father in various movies like Johnny English Reborn (2011) and Mr. Bean's Holiday (2007).
The Unique Career Path of Mr. Bean's Daughter
The London native established her name in the acting world early in her life, but she took an unconventional path and began learning cabaret. She was seen performing her one-woman show at famous venues, and her first one was at the reputed club, The Pheasantry.
After receiving received positive responses from the viewers, she was given her own West End show titled 'Lily' for two nights. The show went on to become a colossal hit.
The talented performer, age 26, also has a keen interest in music as she often sings and records her own songs on SoundCloud. Sometimes, she can be seen performing in advertisements. However, she has stayed far from the mainstream media. 
Lily Sastry's Relationship with Rowan Atkinson
After 25 years of marriage, Lily's parents got divorced back in 2015. She was previously known to the world as Lily Atkinson, but after the split, she dropped her dad's last name and adopted her mother's name.
Lily and her father's relationship became a huge topic of discussion when she reportedly deleted 2 years of Instagram pictures in late 2017.
Currently, her father, the beloved Mr. Bean, is dating comedian Louise Ford with whom he shares a baby; Atkinson's third child.