Morgan Wallen and Girlfriend Paige Lorenze Are Quietly Dating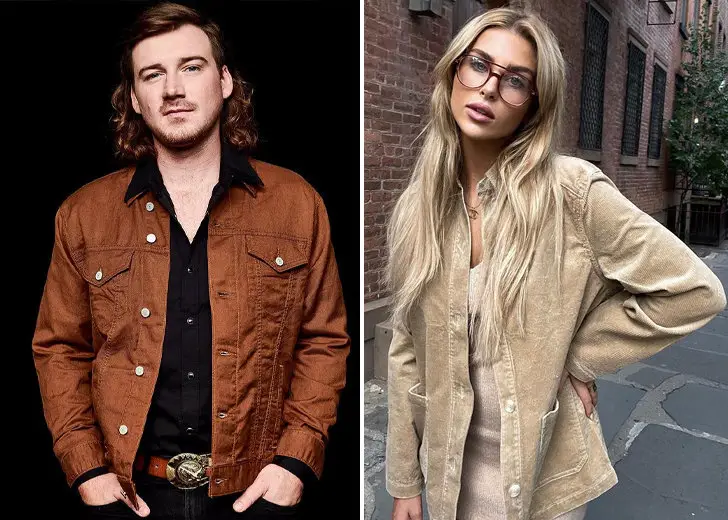 All it took was one Instagram story for fans to speculate Morgan Wallen is dating Paige Lorenze. 
The country singer had kept his personal life away from the prying eyes of the media after revealing that he had a son, Indigo Wilder, with his former girlfriend and fiancée, Katie Smith, in 2020. 
But on January 27, 2022, Wallen shared a group picture on Instagram from Lorenze's birthday party.
The Instagram model stood next to Wallen, who had the widest smile. 
The photo had a text overlay text that read, "DINNER W SOME OF MY FAV FOLKS," followed by "HAPPY BIRTHDAY PAIGE."
Wallen did not tag anyone except his alleged Instagram model girlfriend in the picture.
Meanwhile, Lorenze took to Instagram stories to show off her presents. 
She did not mention who they were from, but there are rumors it was actually from Wallen. 
This birthday post has sparked fans' interest in Wallen's dating life, who are convinced that Lorenze is Wallen's girlfriend.
Many have even taken to social media to discuss the matter. 
Morgan Wallen's Alleged Girlfriend, Paige Lorenze
User @arofffffff on TikTok explained why she thought the duo were dating.
She explained that she had seen Wallen's birthday post for Lorenze and her Instagram stories that featured the presents. 
In Lorenze's Instagram story, the bouquet had a card that @arofffffff noted was signed by the former The Voice contestant. 
The user did not mention how she discovered this but shared another detail about the alleged couple. 

Deuxmoi's Instagram story that claims Morgan Wallen and his alleged girlfriend Paige Lorenze are dating. (Source: Deuxmoi/Instagram)
She said that the particular story also featured a Ford car, and Wallen drove a Ford F-150. 
In the video's comment section, users noted that Reddit had been discussing their relationship for months. 
Over at Reddit's subreddit, CelebWivesofNashville, users wrote that the duo was indeed in a relationship. 
One user named OneGuide5758 wrote that the alleged couple had been dating since the spring of 2021. 
They revealed that the duo had an on-and-off relationship. And because some non-disclosure agreement (NDA) was involved, they were not allowed to confirm their dating relationship publicly. 
Deuxmoi, an anonymous celebrity gossip account, also alleged that Wallen and Lorenze were dating. 
Morgan Wallen's Previous Relationship
Although there is no confirmation about the country singer and his alleged girlfriend's relationship, fans have theorized the reason for the NDA. 
The aforementioned user, OneGuide5758, explained that Wallen's PR team most likely imposed the NDA. 
They stated that Wallen was not the most faithful partner, and if some of his cheating scandals were publicized, it would reflect badly on the singer, especially with his upcoming tour. 
"He and PL also have a very on/off relationship and have broken up over four times in less than a year. He also has a lot of crazy fans who might go after PL or another girlfriend online." the user wrote. 
There are no previous reports of Wallen cheating, but he called it quits with his former fiancée, Smith. 
The couple's relationship started in 2017 when they attended the Country Music Awards together. 
They got engaged right as Wallen's career took off, but it didn't last long, and they called it quits. These days the duo co-parents their son.