Did Morgan Wallen Redeem Himself for Using Racial Slurs? Fans React
Fans are divided! Was Wallen wrong? Yes. But has he earned forgiveness?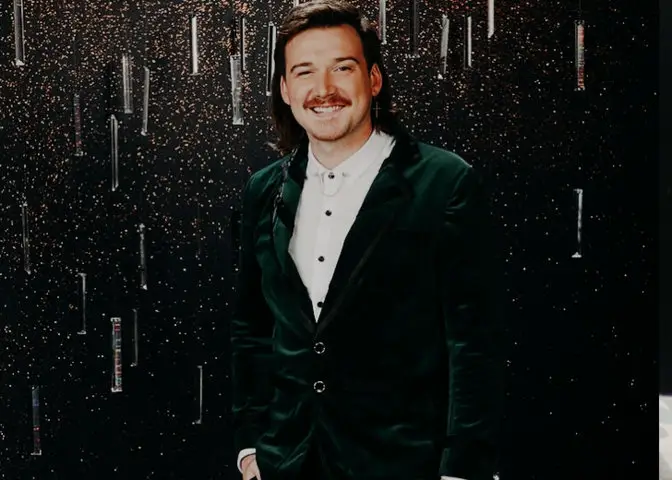 "It was—in our minds, it's playful...that sounds ignorant, but it — that's really where it came from... and it's wrong," Morgan Wallen admitted to Good Morning America co-host Michael Strahan during his recent interview. 
It was Wallen's first interview after a video of him using a racial slur surfaced on TMZ on February 2, 2021. The fallout that followed the incident was massive, possibly even career-ending. 
Wallen's Words
And after a series of online interactions and apologies, Wallen chose to speak out and address his behavior via an exclusive interview with Strahan. 
Wallen explained that the video was taken on "hour 72 of a 72-hour bender." He also claimed that his words came from a place of ignorance and not a place of malice. His intent was not in any way to come out as a racist, or so he implied. 
It is also noteworthy that his career was on the rise right up until the video surfaced. While his album sales have skyrocketed since the incident, he received immediate backlash from the music industry as a whole. 
Although Wallen has acknowledged his mistake and apologized for his words, platforms such as iHeart Radio and SiriusXM removed his music from airplay, and Big Loud Records suspended his recording contract indefinitely.
CMT has since removed his appearances from their platforms, and he was also declared ineligible for the 56th Annual Academy of Country Music Awards.
The Fans React
However, after his interview with Strahan, fans have been divided. Opinions claiming that GMA edited his interview to paint him out as insincere started pouring in. Some decided that it was time to move on. Either way, the GMA criticism has been abundant.
A user tweeted that GMA did a horrible thing when they edited their broadcast and called Strahan out for his comments after the interaction. They claimed that he tried to make Wallen's fans and country music fans all racist.
Another Twitterati by the username @NoBiasNoEmo sided with Wallen and tweeted, "Morgan Wallen apologized. Everyone deserves one really stupid mistake."
A user by the username @FearThaSpeer condensed their opinion in their tweet and accepted that what Wallen did was wrong. At the same time, they condoned the use of the same racial slur in the music industry as a whole, regardless of the race of the person who said it. It should be wrong for everybody. 
The word he used was wrong. He shouldn't have used it. But it also shouldn't be used or tolerated in ANY song. If it's wrong for him it should be wrong for all to use it. I also don't think his wrong doing should be the end of his career either. People make mistakes. — Scottie Speer (@FearThaSpeer) July 23, 2021
That being said, they also believed that this one act alone should not be what puts an end to his career. "People make mistakes," they concluded. 
Others, although in the apparent minority, still weren't ready to accept Wallen's apology. 
Album Sales Spiked
About a month after the incident, the country singer released his second studio album, which was received very well. In fact, the album debuted at number one on the Billboard 200. 
Even as of this writing, the album is number one on Billboard's top country albums chart and has been for the last 24 weeks. His album sales increased a great deal following the controversy. 
As a show of good faith, Wallen and his team calculated the profit they had generated because of the incident, which was around five hundred thousand dollars and donated the sum to several organizations.