Who Are Morgan Stewart's Parents? Inside the 'Rich Kids of Beverly Hills' Star's Family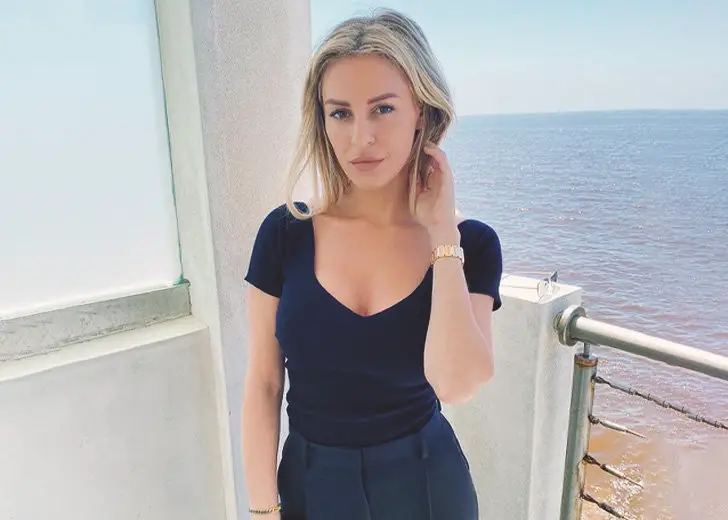 Morgan Stewart gained worldwide spotlight after appearing in the reality television show Rich Kids of Beverly Hills in 2014.
The show was set in Los Angeles, and it showcased the lives of five individuals around the age of twenty-five who belong to super-rich families.
After the airing of the popular show, its loyal audience became impatient to know about the participant's families and their backgrounds. 
Out of the participants, the eagerness to gather information about Stewart and her super-rich family was mainly noticed among the show's followers.
Who Are Morgan Stewart's Parents?
According to a report by Bustle, her father's name is Herb Stewart, an architect by profession.
It can be said the Stewart family's riches are down to Herb's successful business venture.
He is the owner and president of H Construct, Inc., specializing in high-end retail and historical restoration works.
One of the many projects of the construction company includes luxury stores throughout Beverly Hills, the notable being the ones along Rodeo Drive.
On the other hand, Stewart's mother, Susan Stewart, has remained in a close bond with her daughter, and "that's pretty much been her job."
But, unfortunately, her private life, including her family life, has always remained in close circles. As a result, nothing concrete is known about her in public.
Morgan Stewart's Take on her Show
In 2014, the television personality took part in a short conversation with Hello Magazine. 
Stewart, who practiced a spendthrift lifestyle, said she realized how fortunate she was to belong to a wealthy family and promised to remain grounded.
I'm someone who doesn't take anything for granted. I have kept my feet on the ground.
She remained optimistic and said her viewers would have a different opinion of the participants from the show's inception until its end.
When asked about the reactions and reviews after the show launched in the US, Stewart responded by calling the public response "positive."
Furthermore, Stewart called herself to be of "thicker skin" when asked about her preparedness for facing positive and negative reception.
She claimed to have "a little bit of anxiety" but showed her readiness "for whatever comes along."
Getting to Known Morgan Stewart
Per Bustle, Stewart had a net worth estimated at $5 million in 2015.
While on the reality show, Stewart openly admitted to living off her family's riches as she was known for her hard-partying ways without having her own money.
At present, she is associated with her blog in a writing capacity.
Likewise, Stewart is mainly engaged in her Morgan Stewart Sport & LA Collective business, a thriving clothing brand in Los Angeles.
The multi-talented personality is also known for hosting E!'s show Nightly Pop.
On a personal note, the television personality turned writer and businesswoman was once married to her Beverly Hills co-star Brendan Fitzpatrick.
Unfortunately, their marriage broke down, and the ex-couple got divorced from each other in 2019. 
Presently, Stewart has remained married to music artist Jordan McGraw since 2020 and is a mother to a baby daughter.
Her daughter's name is Row Renggli McGraw. Stewart and her husband, McGraw, are currently expecting their second child as Stewart is presently pregnant.