Things to Know About Montia Sabbag — the Other Half of Kevin Hart Cheating Scandal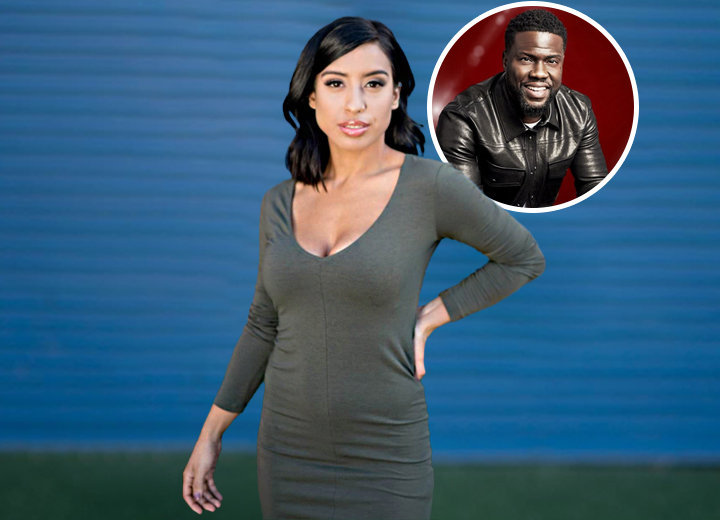 Montia Sabbag became the talk of the town in September 2017 for all the wrong reasons. A leaked video of her engaging in intimate acts with an A-lister got leaked on the internet, which ensued a lot of legal drama.
The A-lister in question was Kevin Hart. And their video, which was captured in secret without their consent, was used in attempts to extort money from the two.
The case is a thing of the past now, and we know how Hart is doing now. But what about Sabbag?
How Did Montia Sabbag and Kevin Hart Get Together?
Sabbag and Hart met during their private flight together to Las Vegas around August 19, 2017. They grew closer to one another when they were in Vegas.
During their three-day stay in Sin City, the pair hooked up three times. It was during one of those times that a secret video of the two getting intimate was taken.

Sabbag, who was involved in a sex scandal with Kevin Hart in 2017. (Photo: Montia Sabbag/Instagram)
As for how things began between the two, it started with benign talk. Even though she was not starstruck by the actor, they had a "connection" and "chemistry" from the get-go, and "it was fun."
Things escalated from there, and, as she claimed, he fixated on her.
Montia Sabbag Did Not Know Kevin Hart Was Married
During their time together, their conversations ranged from normal topics to subjects about life, dreams, and aspirations. However, she claimed he never brought up the fact that he was married to his wife, Eniko Hart, who was pregnant.
When she found out about it later, she said she was "upset" and "confused" because Hart did not act like he was a married man.
The Sex Tape and Extortion Attempts
While they were engaged in intimacy, someone filmed their acts. Neither of them consented to the filming and did not know of a hidden camera in his room.
About a month later, in September, as the extortioner began asking Hart for money or otherwise threatening to release the full video, he took to Instagram to apologize to his wife and children and broke the news about the sex tape himself.
He admitted his mistakes in cheating on his wife but also said he would let no one else profit off his errors. Sabbag, after watching his video, thought he insinuated she was the one trying to extort him.
So, she lawyered up, bringing Lisa Bloom on her side. She and her lawyer clarified Sabbag was not the one trying to extort him, dispelled the lies written about her in media, and said she would not ask Hart for money.
She did, however, through her lawyer, ask Hart to join forces with her to find out who the real criminal was.
Sabbag Tried to Sue Kevin Hart for $60 Million
Sabbag, two years after the initial scandal in September 2019, filed a lawsuit against Hart asking for $60 million in damages. In her filings, she accused Jonathan Todd Jackson of filming her and sued Hart and the hotels they stayed.
Hart, as she accused, worked with JT Jackson in filming the video in an attempt to hype up his then-upcoming comedy tour, Irresponsible Tour.
After this, the actor asked for the case to be dismissed, and it was granted in May 2020.
Who Is Montia Sabbag?
Sabbag was 26 years old when the scandal first broke. Going by the dates, she should be around 31 years old.
She claimed to be an aspiring actress and recording artist at the time and was a part of a girl group called New View when she was 17. Sabbag, who lived in Los Angeles, was also said to be a model and a makeup artist.
After her early dreams did not work out, she turned to bartend to make money. The media, after the scandal, speculated she was a stripper, which she denied. Although, after her denials, a few clips of her trying out the pole allegedly from between 2011 and 2013 surfaced.
In September 2017, she even dropped a song that TMZ reported was "only a rough cut."
Since then, however, except for the 2019 lawsuit, she has appeared nowhere significant. There is an Instagram account on her name which claims she is signed with modeling agencies such as Ford Models and Elite Miami, but it is not sure whether that is her real account.