Monique Coleman and Corbin Bleu Turned Back Time with Their Throwback Video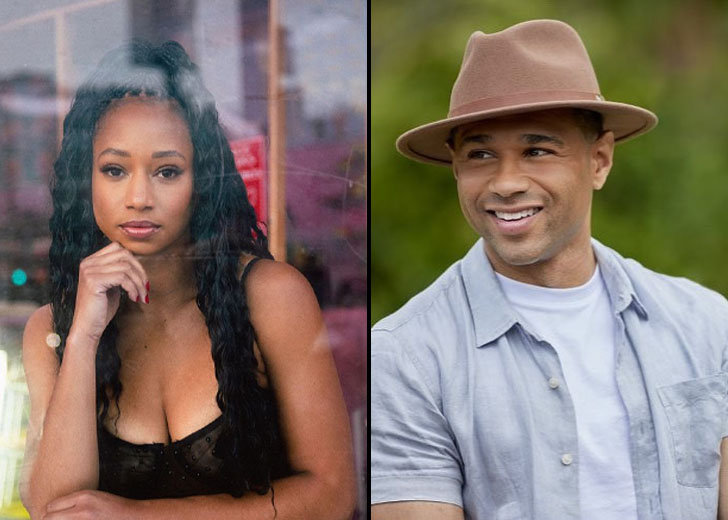 It's been over 15 years since Disney Channel's High School Musical came out, and in the years since, fans from all across the world have ached to see Monique Coleman and Corbin Bleu share the screen.
Joyous news for those waiting: Coleman and Bleu will be at the center of a Lifetime Christmas movie: A Christmas Dance Reunion.
It is near impossible for fans to contain their excitement, especially when the central characters come together for a throwback clip. 
From 'High School Musical' to 'A Christmas Dance Reunion'
Mere hours ago, The Shade Room posted a clip of the iconic duo recreating one of the most iconic Disney pictures from the days of High School Musical. 
In the clip, Coleman, as her present-day self, was looking into the camera to take one last look at herself while Bleu stood patiently behind her. They were getting ready to recreate the picture that was once seared into their fans' memory. 
When the frame changed, the clip ended with a still frame of Coleman wrapping her arms around Bleu. Both of them were clad in their respective Wildcats uniforms. Gently resting her cheek against his, the duo smiled for the camera. 
Corbin Bleu's Throwback Post
Well, this was not the first time that the duo teased fans with nostalgia. Back in November, Bleu uploaded a couple of pictures of himself and Coleman. 
The first snap framed the fan-favorite duo as teenagers, hand-in-hand on the dance floor. The actress was clad in a maroon dress adorned with floral patterns while he upped his swag with a blue-collared black blazer over a patterned black shirt.
In contrast, the second snap likely came from the time when the two of them were practicing a routine from their latest flick.
Coleman was wearing a full-sleeve green top with a deep v-neck cut, paired with fitting black pants. A pair of knee-high leather boots brought the look to completion. 
Bleu looked effortlessly dashing in an all-black attire—sweatshirt and trousers.
Monique Coleman Excited to Work with Corbin Bleu
An exclusive report from People revealed that Coleman was always looking forward to working on a Lifetime Christmas movie, and when she found out that she'd be starring opposite Bleu, she couldn't say no. She told the outlet:
I was really excited about it and then when I saw that Corbin was already attached to the project, it was the fastest I'd ever said yes to anything in my life.
As Coleman was gushing over Bleu's work ethic and how "utterly just talented and delicious" he was, it was honestly easy to forget that the two of them were just friends when the cameras stopped rolling. 
Monique Coleman and Corbin Bleu Are Married To Other People
Coleman has been happily married to her husband, Walter Jordan, for almost ten years. They'll celebrate a decade of togetherness in February 2022. 
As for Bleu, he celebrated two years of marital bliss back in July 2018 with his wife Sasha Clements, who will also be sharing the screen with Bleu and Coleman in their upcoming Christmas flick.