Kate Reinders Says Her Role in 'High School Musical: The Musical: The Series' Is Her Dream Job
Kate Reinders says her personal experiences help her resonate with her dream role.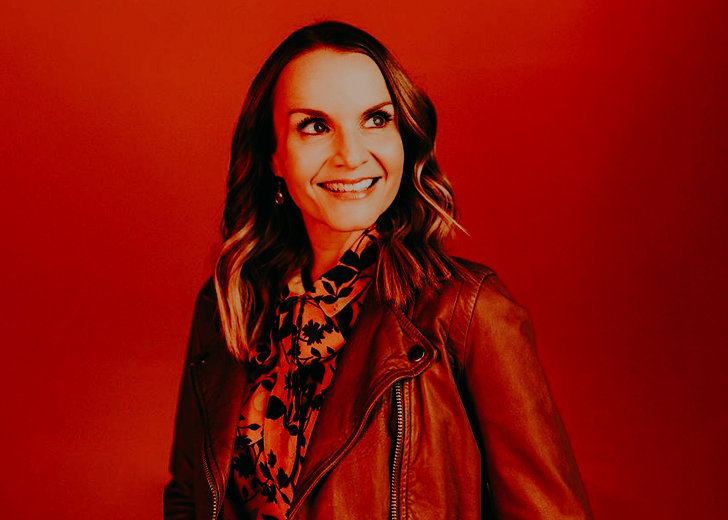 The incredibly popular High School Musical: The Musical: The Series returned for a second season, and fans were thrilled to unite with the eccentric drama teacher of East High, Miss Jenn.
While the drama teacher might seem wacky to some viewers, that isn't the case for Kate Reinders, who portrays the role. 
In 2020, during an interview with Gold Derby, Reinders gushed about the opportunity and her role.
When the host asked her if she had been specifically looking for a TV opportunity like this, she revealed that she had indeed, and claimed it was her dream job. 
Is this my dream job? Yes! Because it is a little bit of everything that I love the most.
She also shared that the role of the overzealous Miss Jenn was not novel or challenging for her because of her background in theatre. She elaborated she was always surrounded by people who were larger than life and knew people like Miss Jenn. 
A Background in Theatre
Elsewhere in the interview, the actress disclosed that her experience on Broadway made her feel close to the character. Long before her role in High School Musical: The Musical: The Series, Reinders already had leading roles in high school musicals. 
During her school years in Michigan, Reinders had the leading role in musicals including Anything Goes, The Music Man, and The Sound of Music. She eventually pursued Broadway and starred in musical comedies like Something Rotten! and Wicked.
Reinders joined the cast of the series because of her devoted fanbase and extensive background in theatre. She asserted that she based her character on herself and not necessarily anyone else because of her own experiences and feelings. 
The writers of the show even gave the Broadway veteran a chance to showcase her singing skills. But apart from singing, her character is also responsible for the high school drama students. 
Motherhood Helped Her in Her New Role
Just like Miss Jenn, Reinders serves as a mentor to many students of the drama club, including Nini (Olivia Rodrigo), Ricky (Joshua Bassett), and Carlos (Frankie A. Rodriguez).
While her own experiences helped her embody her character, Reinders told the Huffington Post that motherhood also played a part.  
In 2017, she and her husband, Andrew Samonsky, welcomed their first child, Luke. Reinders iterated that this personal experience of hers helped her resonate with her character.
She shared that she found it easy to love the young cast as Miss Jenn because of her motherly instincts. 
In the series, Miss Jenn also realizes she has a maternal side that she was unaware of.
You can catch Miss Jenn in seasons 1 and 2 of High School Musical: The Musical: The Series on Disney+.