Meet Monica Bellucci's Boyfriend Nicolas Lefebvre - Inside The Actor's Love Life
The third time could be the charm for Monica Bellucci.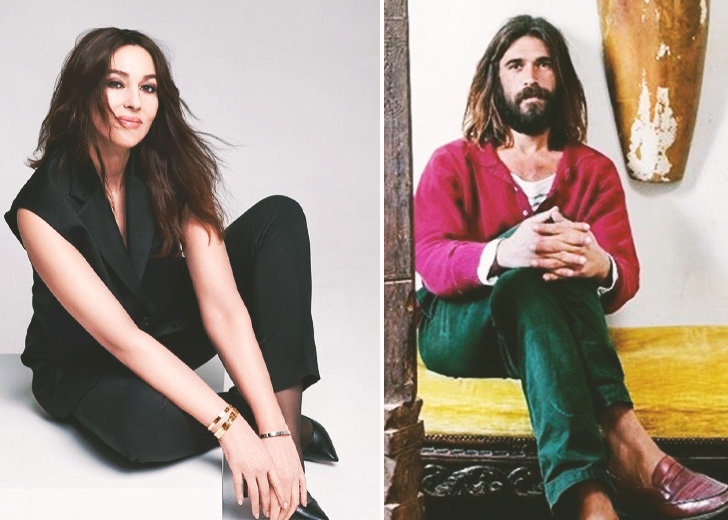 Monica Bellucci is perhaps most famous for her portrayal of Persephone in the 2003 science-fiction films The Matrix Reloaded and The Matrix Revolutions. She also starred in the gothic romance film Dracula and the Italian romantic drama Malèna. 
Ever since Bellucci graced our screens, she has captivated the audience with her killer looks. After her divorce from Vincent Cassel, she found herself single for the first time in the longest time.
She wanted to stay single for a bit, but unfortunately, fate had other plans for her. In March 2019, Bellucci made her first public appearance with a dapper gentleman during a Chanel show at the Grand Palais. 
The man in question was French sculptor and former model, Nicolas Lefebvre. According to Daily Mail, the two have been dating since 2017.
In November 2018, Bellucci had spoken to Paris Match and revealed that she had "been with the same person for some time and that he had a different job than hers." Here is a breakdown of the French artist.
Monica Bellucci's Boyfriend Nicolas Lefebvre
According to French Vanity Fair, Lefebvre was born on June 22, 1982, making him 18 years younger than Bellucci. 
Lefebvre studied art history at the prestigious École du Louvre, the institute for higher studies of art. In his interview for The Socialite Family website. He credited his parents for instilling the love of art in him. His parents took him all around the world from a young age. 
During his travels, he was inspired by the pieces and objects from these faraway places. 
He incorporated his discoveries in his art, and as someone who loved objects, he saw himself as a collector and dealer, which led him to work as an auctioneer. He worked with experts until he opened his gallery very close to the Eiffel Tower. 
My work consists of gathering old objects to make materials, cultures, and times communicate to celebrate our common roots. 
In his feature interview, the artist also posed alongside his daughter, Anahi. He shared that he had a great bond with her and always brought her along to exhibitions, trade fairs, and even when he went hunting for antiques.
Monica Bellucci's Ex-es
Before dating her artist boyfriend, Bellucci was married twice.
Her first husband was Claudio Carlos Basso, with whom she was married from 1990 to 1994. He is a portrait photographer, and the ex-es do not have any children. 
After Basso, Bellucci married European film star Vincent Cassel in 1999, and by 2013, they confirmed their divorce. They had been married for 14 years and were together for 18. The pair shares two daughters. The oldest child, Deva Cassel, was born on December 12, 2004, while their second child, Léonie Cassel, was born on May 21, 2010. 
After the divorce, Cassel married Tina Kunakey in 2018. A year later, his wife gave birth to a baby girl named Amazonia.