'Mogul Mowgli' Will Have a Lot of Ties to 'The Sound of Metal' and Riz Ahmed's Music
Riz Ahmed's 'Mogul Mowgli' is said to feature a narrative similar to 'The Sound of Metal' while drawing out his musical history.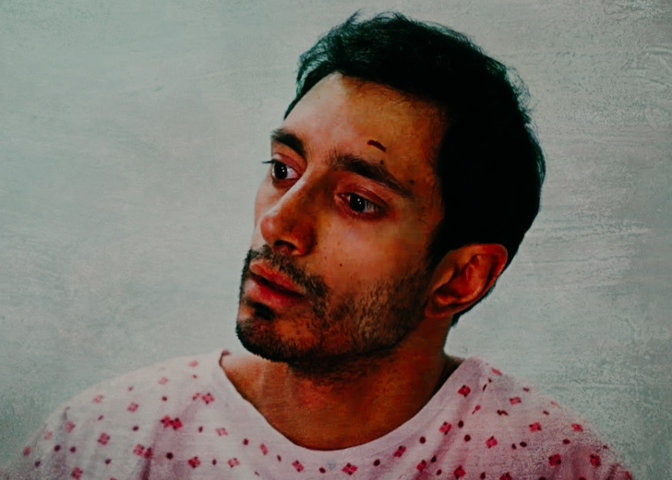 Riz Ahmed will continue to pluck on his musical side as his next movie, Mogul Mowgli, will put him dead center in the British hip hop scene. 
As Ahmed has just recently slowed down from making headlines for his Academy Award-nominated role in The Sound of Metal, the critically acclaimed actor's upcoming release is set to follow a similar narrative. 
Much like how Ahmed's character drummer Ruben Stone was grappling with a degenerative disease that almost took away his hearing in The Sound of Metal, his role as Zed in the upcoming movie will narrate a story of him being diagnosed with a degenerative autoimmune disease. 
Directed by the Blade director Bassam Tariq, Mogul Mowgli would also feature Ahmed's first go at co-writing a feature film. Not just that, the movie is also said to explore his musical roots and reflect his powerful music career. 
Another Musical Feature Film
In the movie, Zed is supposed to be a British-Pakistani rapper diagnosed with a grim illness right before his European tour. To fight and recover from this disease, the rapper makes his way to his family in London. 
The trailer shows Ahmed boasting his rap performance and lyrical prowess as he throws around politically charged rhymes. However, the bars connect deeper to his and the character's connections to Pakistan and his Muslim identity.
Long-time fans of the multi-faceted artist will also get to relive his early days of satirical social-commentary music. Fans may be familiar with his work on the Hamilton Mixtape with 'Immigrants (We Get the Job Done),' which also bagged an MTV Video Music Award back in 2017. 
Ahmed Drew from Parts of His Own Life
As Ahmed's electric performance provides apt background music to the entire trailer, it is certain that Mogul Mowgli will present itself as an intense and deeply emotional work of art, filled to the brim with life and movement, as claimed by Collider. 
The outlet noted that while the movie might not generate the same momentum as his Academy Award-winning movie, it would be a more than welcome addition to Ahmed's flourishing career in the film industry. 
While writing the script for the movie, Ahmed was said to have drawn inspiration from some of his own life experiences. For this title, Ahmed would be sharing the screen with Aiysha Hart, Alyy Khan, Sudha Bhuchar, Nabhaan Rizwan, and Anjana Vasan.
The movie was first screened at the Berlin International Film Festival in 2020 and is scheduled for a U.S. release in late 2021. 
Ahmed Has a Jam-Packed Year Ahead
All that being said, this is not the only title that has kept the talented actor occupied. Ahmed just finished filming for Amazon Studios' sci-fi thriller Encounter, which has a premiere scheduled at the Toronto International Film Festival 2021. 
Moreover, he has also been working on a modern-day rendition of Shakespeare's Hamlet in London, with him taking up the titular role.
Ahmed will also be the face of the highly anticipated adaptation of Mohsin Hamid's stunning novel Exit West, which will narrate the story of a young refugee couple that finds secret pathways to escape their war-torn country.