Did Mishael Morgan Undergo Weight Loss? All about Her Illness and Absence from Y&R
Morgan had emergency eye surgery in May.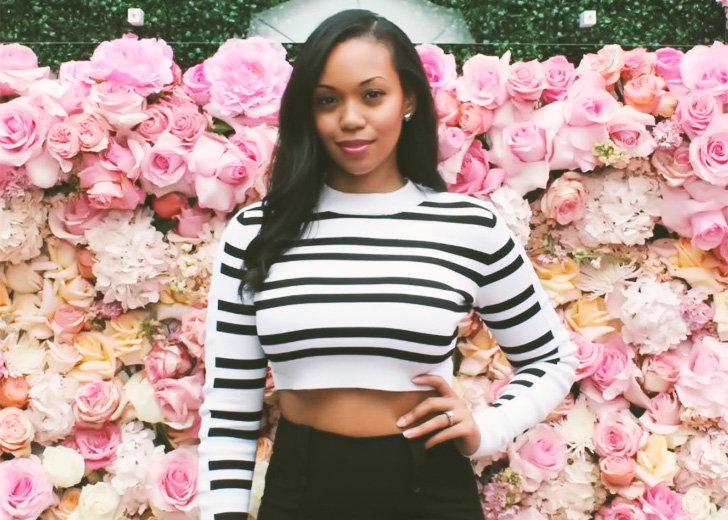 Mishael Morgan is renowned for her roles as Hilary Curtis and Amanda Sinclair on the CBS Daytime soap opera, The Young and the Restless.
But earlier this year in April, the Trinidadian-Canadian actress disappeared for a few episodes from the long-running show, with Karla Mosley replacing her to play the much-loved character of Amanda.
That sight worried many fans, as they started to seek the reason for her disappearance and wonder if her absence was permanent. In the wake of the situation, the officials of The Young and the Restless revealed that Mosley was taking on the role temporarily because of Morgan's illness.
Mishael Morgan's Illness and Disappearance from the Show
The report further stated the actress had to undergo emergency eye surgery in March, which led her to take a break from filming to recover.
Morgan had even updated her followers on Instagram about her eye surgery previously on March 18 by posting a couple of snaps. In the snaps, her right eye was covered with a bandage.
The Hometown Holiday actress jokingly added in her caption that emergency eye surgery was "not fun," but she felt "pretty fun" to save her vision and rock a new pirate look.
"Is this why you weren't on the show," a fan asked. "I am so glad you are doing well! Please Hurry Back to Y&R. We miss you sooooo much," another commented on her post, stating they missed her on the show.
Morgan soon made it back to The Young and the Restless and since then, she has again been a regular cast of the CBS soap opera.
Did Mishael Morgan Undergo Weight Loss?
The recent instance — when fans were worried if Morgan had any illness — wasn't the first time the actress' followers showed interest in knowing about her health.
In 2018, before the 35-year-old star welcomed her second child, a daughter, many were concerned if she had undergone weight loss. And the fans were right, as she indeed initially gained weight due to her first pregnancy and later on achieved weight loss, thanks to her "Mommy stress."
Morgan, who married Navid Ali in May 2012, welcomed her first child, a son named Niam, in 2015, and three years later, she and her husband gave birth to their daughter.
Mishael Morgan's Happy Family Life
To all those people who are constantly concerned about their Morgan's health, know that she is presently healthy and relishes a happy family life with her husband and two kids.
The diva often posts snaps with her beloved ones on her Instagram, providing updates about her life. For instance, in August this year, she shared a series of posts to share snaps from the birthday celebration of her son and daughter, both of whom apparently celebrate their birthdays in the same month.
Morgan also shared a picture of her wedding day on May 26, 2020, to mark the occasion of her wedding anniversary with her husband. In the caption, she thanked her "love" for always walking beside her.
Speaking of her husband, Ali is a Canadian native who is an occasional actor. He is known for his appearance in the short film Hazara Parkour in 2014. That said, he maintains a low-key lifestyle and even has a private Instagram account.