Miriam Shor's Weight Loss Secret Has Nothing to Do With Giving up Food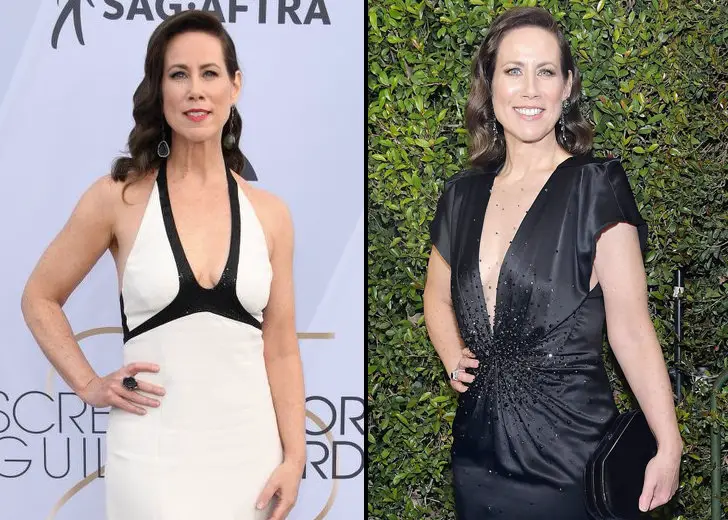 It is without a shadow of a doubt that Miriam Shor is a brilliant actress. She is critically acclaimed for her roles in Hedwig and the Angry Inch and Younger. 
While people appreciate Shor's acting skills, they are also curious about how she has managed to keep her youthful and fresh looks. And for the actress, it is all on diet plans and weight loss journey. 
Here is everything on Shor and her self-care regimen. 
Miriam Shor's Fitness Routine and Weight Loss
The actress is more concerned about what she puts in her body than how much time she spends at the gym. And while the fitness mantra is different from person to person, it works perfectly for Shor. 
That being said, she puts her due in hard work and sweat. The mother of two claims that she walks anywhere from 2 to 7 miles a day to stay in shape. 

Miriam Shor posing for a photo. (Source: Instagram)
With her daughter strapped to her back as a weighted backpack, she manages to cover some distance.
When it comes to hitting the weights, though, she's not a huge fan of going to the gym or lifting. Actually, she hadn't been to the gym since January 2016, before when she would go for four days in a row.
Despite her lack of regular gym attendance, the stunning brunette is religious about her diet. Her approach to health, fitness, as well as weight loss, is around eating as clean as possible. 
However, she doesn't beat herself up when she overindulges in the good-but-not-too-healthy things in life. 

The actress directing an episode of Younger. (Source: Instagram)
She considers good food to be one of life's greatest pleasures, and as a result, she will never deprive herself of it.
And to wash down all that good food and regulate the body, Shor is sure to drink enough water whenever she remembers to.
Miriam Shor's Diet for Weight Loss
Her morning ritual is a simple black tea with a tablespoon of sugar and whole milk. While she sips the warmth, she munches on a salad, some Halumi eggs, and half of a pancake order. 
She gets them from her favorite New York City restaurant, Cafe Mogador. For lunch, she consumes a modest serving of basil, tomato, and mozzarella sandwich.
Dinner is when she indulges a little and goes for an apple and cheddar salad, a whole but extra-thin pizza served with basil, mushrooms, olives, and mozzarella.

Miriam Shor posing for a photo with a cupcake. (Source: Instagram)
These are then followed by three glasses of red wine and chocolate as dessert.
In between these meals, she munches on some nuts and microwave popcorn. She burrows these from her daughters' after-school snacks. 
When going on a weight loss routine, often people make the sacrifice of giving up foods they like. Doing so makes them crash hard and be constantly craving junk.
Shor is a firm believer that weight loss is a mindset and all about self-care.