Here's How 'Anne With an E' Star Miranda McKeon Is Coping With Rare Breast Cancer
Miranda McKeon has been battling breast cancer since June 2021.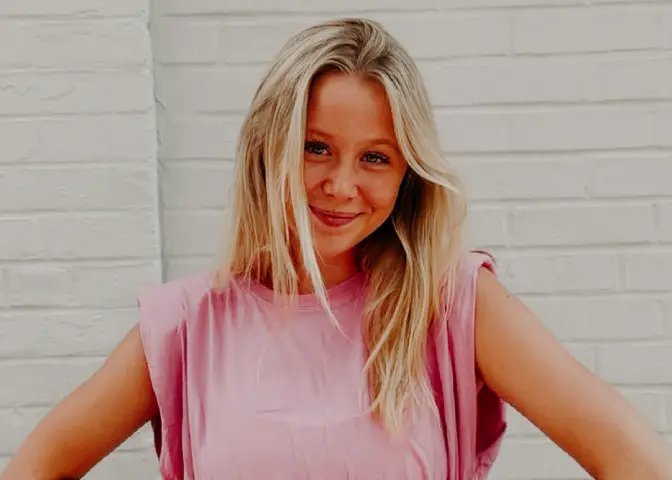 On June 14, 2021, Miranda McKeon was diagnosed with rare breast cancer, rare in the sense that breast cancer is hardly found in young women, though it's not totally unheard of.
At just 19 and with no family history of such illness, McKeon's diagnosis admittedly makes it a "one in a million" case.  
How Miranda McKeon Knew About Her Cancer
A student at The University of Southern California, McKeon was hoping to enjoy summer after a year of pandemic college classes. She had just started chilling at a beach house with her friends during the weekend.
But one day, she accidentally felt an abnormal bump in her right breast while adjusting her shirt.
Like any person who would panic at the feel of a tumor, McKeon also got nervous, catastrophizing for a moment. But she quickly googled the cancer symptoms and was relieved to find that she was unlikely to have the disease given her young age. 
Just to make sure everything was okay, the young actress booked an appointment and underwent a biopsy. Then, even before getting the result, she headed to San Francisco for a three-week project on a regenerative and sustainable farm. 
Little did she know that after landing in the city she would get a call from the doctor saying the biopsy test came positive. Within hours, McKeon returned to her hometown in New Jersey. 
McKeon's Journey after the Diagnosis 
As soon as the doctors diagnosed her with cancer, McKeon found her tumors had spread to her lymph nodes and were at stage three. Therefore, there wasn't time to waste. 
The Anne with an E star got occupied with a litany of appointments, followed by multiple ultrasounds, mammograms, and consultations with surgeons and oncologists.
And soon, she got her treatment plan — four months of chemotherapy, infusions every other week, follow-up radiation, and, if needed, a surgery.  
But other than just cancer, McKeon also had to be careful about her fertility, as cancer treatments can sometimes damage eggs in ovaries. To cope with the potential damage, she had to freeze her eggs. 
So, within a week from the diagnosis, the budding actress started injecting herself regularly for an egg harvest process.
"It's a safety net. I'll probably be able to have kids naturally on my own, " she hopefully told People on July 14, 2021. 
McKeon's interview came just weeks after she had her first round of chemotherapy, on July 7, 2021.
Friends and Family Are Her Rocks 
Throughout her journey, McKeon has remained optimistic — thanks to her supportive family, including her parents and brother, and her friends. 
On her eponymous site, she detailed the support she received through a blog on June 18, 2021. The 19-year-old shared she was showered with love and recounted how her friends rushed to meet her after the diagnosis. 
All of my friends from home came over. A few of my college friends drove down to me as well.
McKeon has channeled her positivity by opening up about her journey through her Instagram and blogs.
In her own words, she wanted to clarify that social media only showcases a fraction of one's truth. Also, she wanted to show everyone that anyone can overcome such hardships. 
While sharing her story with everybody, the only thing McKeon fears is that people feeling sorry for her and thinking of her differently.
The Little Boxes actress stressed in her blog that she was still the same person.