Miranda Lambert's Husband Had a Lot to Do With Controlling Her Weight Gain
"He does a pity run with me, and then he does his real run," Lambert said.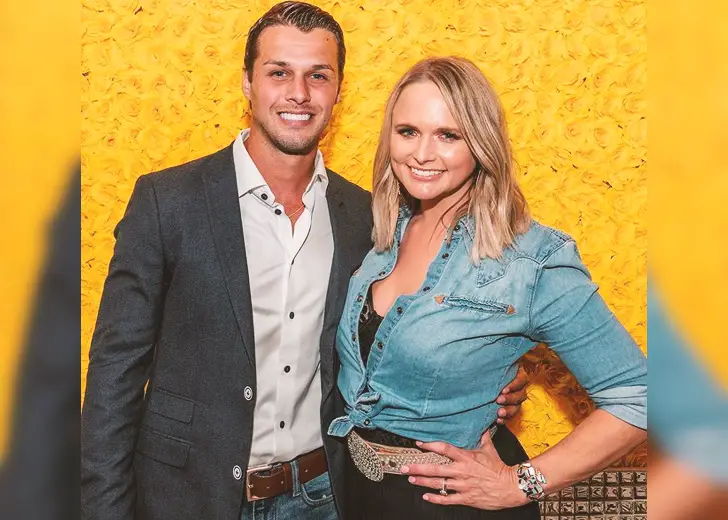 Miranda Lambert experienced trials and tribulations in her life regarding relationships. Her turbulent personal life saw her having a high-profile romance with fellow country star Blake Shelton. 
The duo tied the knot in May 2011, after dating for around five years. But the marriage couldn't survive the test of time and the pair divorced in July 2015.
Soon after the divorce, Lambert started dating American musician Anderson East. Post-break up; she dated fellow songwriter Evan Felker. However, the fling, too, didn't last long.
Just like her relationships, Lambert's weight wasn't stable as well. She went through several cycles of weight gain and weight loss throughout her life. On top of that, she wasn't even comfortable in her own skin.
But all of that changed with time, and she even found stability in her personal life. 
Miranda Lambert's Weight Gain History
Lambert flaunted a significant change in her body when she lost a whopping 20 pounds in early 2010. Her remarkable and almost sudden change made many of her fans believe she opted for surgery to lose weight.  
But, the 37-year-old dispelled the rumors in an interview with People in November 2013, claiming she managed her weight gain through a healthy and good old-fashioned way. 
She also mentioned that she watched her diet and worked with her trainer, Bill Crutchfield. In her own words, they did cardio, circuit training, body weight, and workouts with a resistance band. 
Then, in a new interview with Health magazine in April 2020, the Texas native got candid about her weight loss journey over the years. She shared how prone she was to weight gain and mentioned she didn't have a fitness routine or specific dieting.
Lambert clarified she was careless about foods sometimes and would gain weight. But the moment she got the hints of her weight gain, she would start doing pilates and working out. 
The 'Mama's Borken Heart' songstress even talked about body positivity. At first, she confessed she wasn't always happy about her weight. And then she shared a moment that changed her perspective forever.
As per her accounts, a fan similar to her age and size approached her and admitted that she threw her scale away because of the musical artist because she found Lambert very comfortable.
In the light of the confession, Lambert realized she needed to rock whatever size she was in. All in all, she understood the power of confidence and self-acceptance. 
Miranda Lambert's Husband Helps Her Maintain Weight 
In the same interview with Health magazine, Lambert disclosed that her husband Brendan McLoughlin helped her keep her weight in check. 
The country singer shared he would do a pity run with her and also complete his workouts. He would also remind Lambert to be conscious about the sweat sessions and do her exercise. Even though she hated those at the moment, she admitted she would be thankful for them later. 
Without a doubt, Lambert's fitness fanatic husband has been a positive influence in her life. Not only has he provided ample support for her weight control, but he also brought stability to her personal life. 
The pair married in January 2019 after dating for two-and-a-half months. However, they kept their marriage a secret and only revealed their wedding on Valentine's Day that year.
"I met the love of my life. And we got hitched!" the talented singer wrote in an Instagram post, introducing her NYPD officer husband.