Miranda Cosgrove Has Had Some Bad Dating Experiences — Here's a Look at Her Relationship History
A look into Miranda Cosgrove's dating history.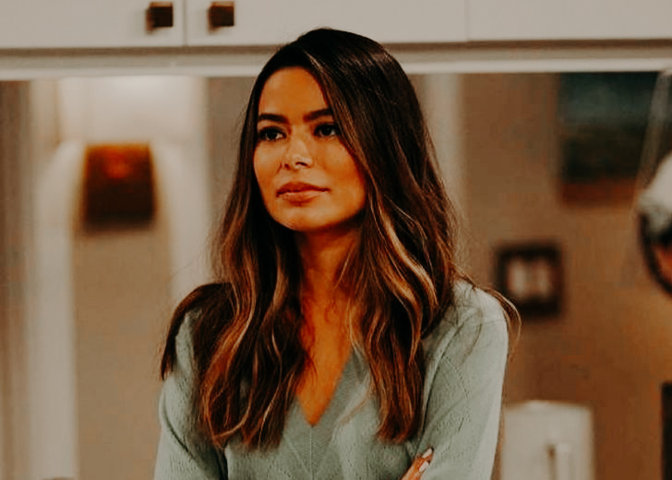 Miranda Cosgrove is an actress and singer who started her acting career at the age of seven. She is best known as Carly Shay in iCarly. 
iCarly was a famous sitcom about a young girl named Carly who filmed a web series with her friends. The sitcom was well-loved from 2007 to 2012, and as a result, it was recently revived by Paramount+.
While talking about the revival of the series with E! Red Carpet & Award Shows on June 4, 2021, Cosgrove mentioned her dating life and close friendship with fellow iCarly star Jerry Trainor. Trainor played the role of Spencer Shay, older brother and legal guardian of Carly. 
Like in the series, Cosgrove and Trainor are close to each other. They live near each other, and Trainor is the crying shoulder for the actress when she has a bad dating experience. 
Miranda Cosgrove's Relationship History 
Despite being in the spotlight, Cosgrove has kept her relationships very private. She has never revealed her partners to date, which is why her relationship history is pure speculation, with the actress denying it. 
In 2011, the actress revealed to Seventeen that she was in a serious relationship for three years before parting ways. She hinted he was her true love and dubbed him as "the one who got away."
Cosgrove met her now-ex at work and confessed she was not over him. However, that was a decade ago. To date, she has been linked with many men, mostly guest stars in iCarly. 
James Maslow
James Maslow is an actor and singer best known as James Diamond on Nickelodeon's Big Time Rush. He made an appearance in iCarly and was Cosgrove's first on-screen kiss. 
Allegedly, the pair dated in the late 2000s and were photographed together several times in 2008. Regardless, Cosgrove said that their relationship was platonic. 
Nat Wolff 
Like Maslow, Nat Wolff is also a Nickelodeon star. He is an actor and singer known for his role in The Naked Brothers Band. 
Wolff and Cosgrove were linked from 2008 to 2010, which sparked interest among their fans. Many have even speculated that Wolff is "the one who got away." 
However, the actress shut down the rumors, claiming that the two were merely friends. 
Max Ehrich
Max Ehrich is an actor, singer, and dancer. He has starred in The Young and the Restless, Under the Dome, and The Path, among others.
He was also one of the guest stars in iCarly in 2010. Both of them denied the rumors and were adamant that they were 'just friends.'
Noah Centineo
Noah Centineo is an actor best known for Fosters, Austin & Ally, To All the Boys film series. In 2013, Cosgrove posted a picture of the two attending the Despicable Me 2 premiere on her Instagram. 
The same year, they were also photographed attending a Lakers game together which sparked rumors of the two dating. However, neither of them has confirmed the rumors. 
Since Centineo, there have been no rumors of Cosgrove's dating life or potential boyfriends, but as hinted by the actress, she has definitely been on dates, bad ones at least. 
Miranda Cosgrove's Career 
She began with commercials and made her way to the big screen with the School of Rock in 2003. However, she did not become a household name until she got her big gig with Nickelodeon. 
She starred as Megan Parker on Drake & Josh from 2004 to 2007 and as Carly in iCarly from 2007 to 2012. 
2004 to 2012 was Cosgrove's era. She was a beloved celebrity among children and earned accolades like the Young Artist Awards and one Kids' Choice Award. 
In 2012, Guinness World Records listed her as the highest-paid child actress of the year for her role in iCarly, where she was earning $180,000 per episode.
With the help of iCarly, Cosgrove also released music that peaked charts on Billboard. 
After almost a decade, the actress reprised her role as Carly in the revival of iCarly. The revival premiered on June 17, 2021, on Paramount+. It was a massive success, and as a result, Paramount+ renewed it for season 2.