Big Time Rush Is Coming Back — See How Fans Caught The Reunion Clues First
"WE ARE BACK!," Big Time Rush announced via Instagram.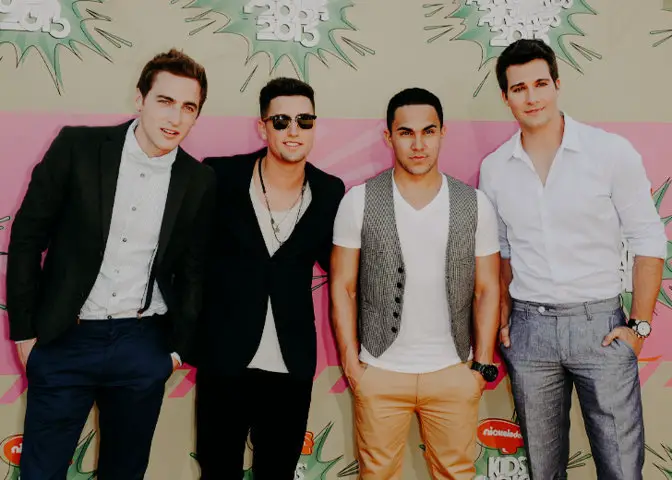 Big Time Rush is back with a live show for 2021! While the band just recently announced their reunion on July 19, 2021, via an Instagram post on the band's official page, fans had been speculating their return for some time now. 
The last time the band performed as a unit was back in 2014 on their Live World Tour.
Big Time Rush Is Back!
Big Time Rush uploaded a teaser video on their Instagram page where the narrator checked in on how each of the band members was living out their lives in normalcy before announcing that "the people of the world are ready for a comeback of epic proportions."
"WE ARE BACK!," the pop boy band announced. 
In the video and accompanying caption, the band confirmed they were going on tour one more time. The group will be performing at the Chicago Theater in Chicago and Hammerstein Ballroom in New York City this December.
The post also urged fans to sign up for first access to pre-sale tickets via a link in their Instagram bio. 
Fans Had Been Expecting the Announcement
Before the announcement, long-time fans of the band had been theorizing about a possible reunion since the boy band and its members coordinated their social media layouts to be the same color. 
Fans first got wind of the change on Monday, July 12, when the official Big Time Rush page on Twitter changed its profile picture and background image to the color red. 
Following suit, the four members of the band—Logan Henderson, James Maslow, Carlos PenaVega, and Kendall Schmidt—updated their Instagram display pictures to match the band's move on Twitter. 
Fans Were Excited
Fans swiftly took to their keyboards and started posting theories. Some thought that a new single was in the works, while others were betting on a possible reunion tour or concert special. 
"IF BIG TIME RUSH IS REALLY COMING BACK I'M LITERALLY GONNA CRY FROM HAPPINESS," one fan exclaimed. Another fan added "Big Time Rush possible comeback, pls 6 year old me is SCREAMING."
Soon enough, Twitter was flooded with joyous fans expressing their excitement over the possible reunion via a slew of tweets and memes. 
The Band Came Together in 2020
The Los Angeles-based band was formed in 2009 when all four of its members came together for a Nickelodeon series, which was also called Big Time Rush. The show was on air until 2013. 
In their time together, the band released three albums and went on their last live tour in 2014. 
Prior to this recent announcement, the former Nickelodeon stars had a virtual reunion on YouTube. PenaVega, 31, posted the video on the YouTube channel he shared with his wife, Alexa PenaVega. 
In the video, the quartet performed an acoustic version of their hit song 'Worldwide' from the comfort of their respective homes.
In early 2021, Maslow told Smashing Interviews that the bandmates had been more in touch than they had in the last few years.
It was during that time that they decided they wanted to do something to bring some levity and "stay positive nostalgia" to their fans who had to endure such trying times.