Carlos PenaVega and Wife Vega Alexa Welcome Their Third Child, a Baby Daughter
Carlos PenaVega and his wife Alexa welcomed a precious baby girl.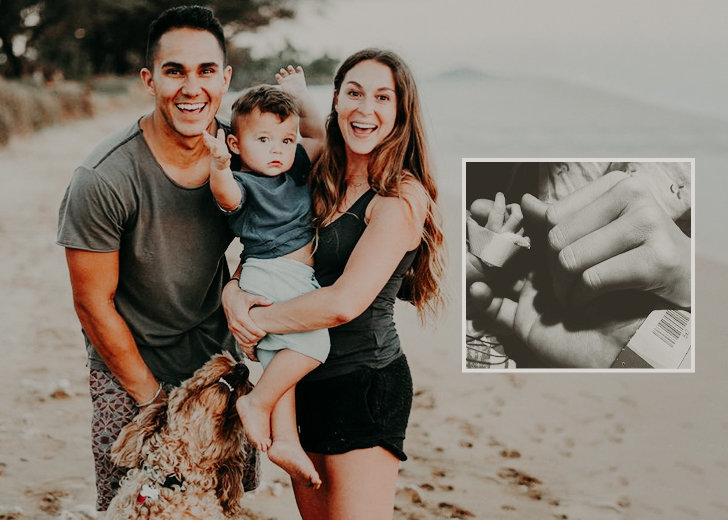 Carlos PenaVega and his wife Alexa recently welcomed their first daughter into their family. The husband and wife took to Instagram to share the news with the world. 
In the post, the actor shared a snap of the couple holding the baby's hands. Later in the post, the father of three explained how little Rio arrived a lot sooner than expected. 
PenaVega: A Family of Five
First, the couple explained why they had been out of the public eye for the last couple of days and how they learned that God is always in control.
"You may have a PLAN for your life, but all that really matters is HIS plan," they wrote.
Their baby daughter could not wait to play with her brothers so she came a little earlier than expected. As of now, the baby is in the NICU (Neonatal Intensive Care Unit).
If we are to go by her parents' words, she is "kicking some serious booty" there. The couple thanked the medical staff in Maui and Oahu, who helped bring their little angel into the world. 
They Were Expecting Rio in June
A couple of weeks ago, on April 27, 2021, Alexa had revealed in an Instagram post that they were expecting the baby sometime in June. 
"See you in 7 weeks baby girl!" she wrote alongside a boomerang clip of a mirror selfie. The proud mother flaunted her baby bump and was really excited for little Rio's arrival. 
In his big announcement post, the father also added that he expects a little patience from the fans as he is just as excited to share their side of the story. 
Alexa Is a Rock for the Family
He further added that he was proud of his "wifey" on this Mother's Day and that she was a champ. 
I could never do what you do. The best momma to our 2 boys and now little girl.
Concluding the post, he thanked the Spy Kids star for being a solid rock for the family. 
They Were Expecting Since Christmas
The couple had announced that they were expecting back in December via a Christmas music video put together by Carlos and his BigTime Rush bandmates. 
The video titled 'Beautiful Christmas' featured all the band members, including Carlos, Kendall Schmidt, James Maslow, and Logan Henderson, sharing clips from their holiday celebrations with their families, friends, and pets. 
One such clip framed Alexa pulling up her shirt to reveal the words written on her belly, which read, "Baby #3 2021." 
Apart from their youngest daughter, the couple shares two other sons: Ocean, 4, and Kingston, 22 months. The couple had tied the knot in January 2014.