Inside The Personal Life Of Mimi Rogers - Who Is She Married To?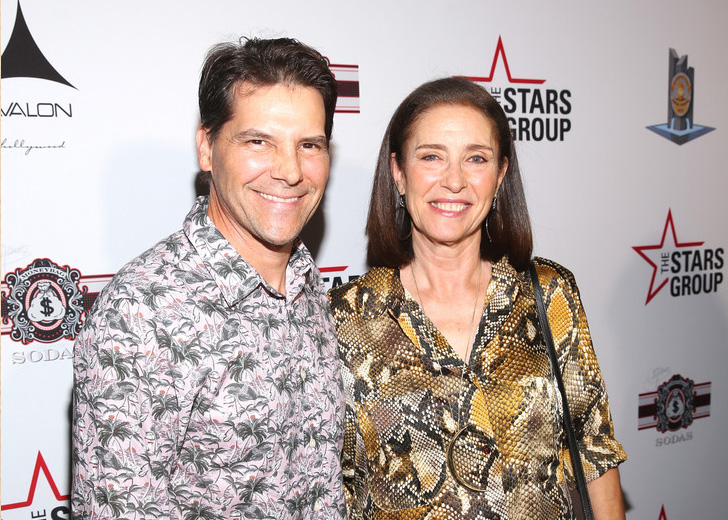 The Full Body Massage actress Mimi Rogers has been married three times. 
Even though Rogers was born Miriam Spickler and adopted her widely used the last name from her first husband, Jim Rogers. 
She was married to the Scientologist in 1976. Rogers and Jim divorced in1980. And even though their marriage lasted for four years, it remains an obscure tale.
However, her second marriage was totally opposite to the first one. It was so high profile even the couple referred to their wedding by an ominous title: "The Project."
Mimi Rogers and Ex-husband Tom Cruise's Marriage
In a 1986 Rolling Stone interview, Tom Cruise said he'd met Rogers at a dinner party when he was developing Top Gun.
Cruise said Rogers was dating a friend at the time. But she recalls it differently. In 1987 she told the Sun-Sentinel that she was introduced to Cruise by mutual friends.
The actress said that both of them were single when they met and soon started going out. 
The couple was open to the idea of marriage early in their relationship. But due to Cruise's post-Top Gun stardom, it had to be an extremely small, intimate event.
In the spring of 1987, Rogers and Cruise tied the knot, and Emilio Estevez was the best man.
Rogers and Cruise both spoke fondly about each other during their relationship. As reported by the Chicago Tribune, she said, "There's a lot of contentment and security (in marriage)."
In another Rolling Stone interview, which ironically came out a few days before the pair announced their split in 1990, the Mission Impossible star said, "I care about my wife more than anything in the world. She's my best friend. I just really like being with her, you know? I love her."
According to Andrew Morton's Tom Cruise An Unauthorized Biography, Cruise filed for divorce on December 9, 1989. 
It was just two days before he started filming Days of Thunder with his future wife, Nicole Kidman. The actor even described his first impression of Kidman as "Instant lust."

Mimi Rogers with her husband Chris Ciaffa and son Charlie. (Source: Instagram)
On January 17, 1990, the couple released a joint statement about their split which said, "While there have been very positive aspects to our marriage, there were some issues which could not be resolved even after working on them for a period of time."
Rogers made interesting comments about her ex-husband during her 1993 interview with Playboy, "Tom was seriously thinking of becoming a monk."
She spoke out about losing her individuality while being married to one of the most famous men in the world. She disliked being recognized as Tom Cruise's wife or his ex-wife. 
And she was annoyed when the press asked her questions if there was any news about her ex. "Any time anything happens with him I get a call," she said in 2006.
Who is Mimi Rogers Married To? 
Rogers' reportedly met her present husband, producer Chris Ciaffa, on the set of the film
Fourth Story
later renamed
Deadly Identity
.
They dated for 13 years after they got together in May 1990. On March 20, 2003, Rogers and Ciaffa were married at the Beverly Hills courthouse. 
The actress has been together for 32 years with her current spouse.
The couple has two children, daughter Lucy Julia Rogers-Ciaffa, 26, and son Charlie Rogers-Ciaffa, 20.
Lucy has followed in her parents' footsteps. She's known for her roles in Penny Dreadful and has also tried directing a short film, Reality Zest.
As for Charlie, he's attending Arizona State University. While he attended Brentwood, the coronavirus outbreak cut his athletic career short. He played baseball, basketball, and track.