Mimi Faust and Ty Young Rekindled Their Relationship after a Year of Separation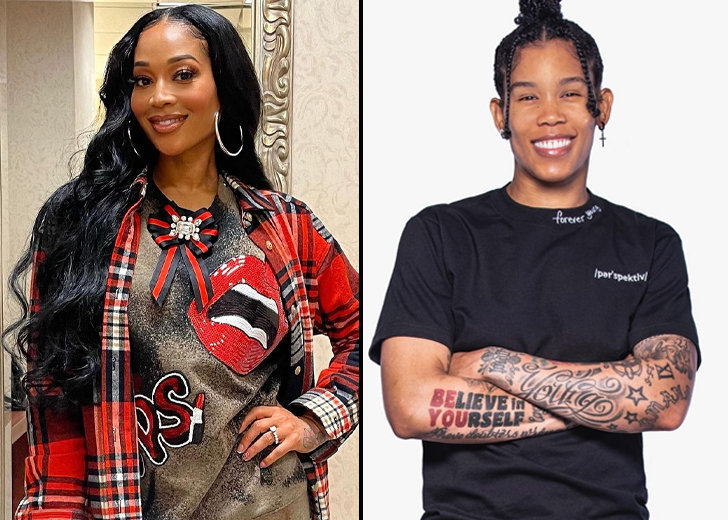 Mimi Faust and Ty Young ended their love drought when they rekindled their romance in November 2021.
The two had called off their engagement earlier that year, claiming it was because they simply grew apart.
"In relationships, you know, people grow apart," she said at the time. "They grow different. They want different things. That's what happened. We're still friends. We still communicate."

Mimi Faust and Ty Young clicked at an NBA match in January 2022. (Photo: Instagram)
But after going through a split for about a year, the couple's reunion was confirmed, as they were seen spending time together while on vacation in Aruba for Young's birthday.
Their pictures together showed that they picked up from where they left off.
Mimi Faust and Ty Young Confirmed Reunion via Instagram
Confirming their reunion, Faust and Young took to their respective Instagram handles to post separate pictures of them together. The photos, as previously stated, were captured during their holiday in Aruba.
For instance, the Love and Hip Hop Atlanta star shared pictures from the trip, most of them featuring the adorable couple. The first picture, a selfie, in the slide saw the two posing in front of the beach.
"Good Fun, Good Food, Good Times, Plenty Laughs….until next time Aruba," Faust captioned.
Similarly, Young, a basketball player, also posted multiple posts featuring several pictures from the vacation. The pictures showed her spending quality time together with Faust and her other beloved ones.
"I don't ask for anything that I don't demand of myself... I'm a solid person so I love solid people...Genuineness is rare...Live today and hope for tomorrow...Aruba Ty," she wrote in one post, expressing gratitude towards the good things in her life.
Got Engaged for the Second Time in January 2022
Since the couple called off their engagement while breaking up in early 2021, they had to get engaged again.
And they did it in fashion.
Marking the 50th birthday of Faust in January 2022, Young popped the question, and the birthday girl happily said yes.
"You know I love you, I love Eva," Young said in front of their loved ones. "We're a family. We talked, we communicated, we're back, 2022, and she's my fiancée."
Faust later showed off the ring while dancing and having a good time, and the ring looked to be the original one she was given when Young proposed in 2020.
Mimi Faust Opened up about the Previous Split
There were cheating rumors amid the split. But at that time, Young had clarified that there was "no cheating" in their relationship.
Even after the reunion, Faust sat down with Essence and shared that they both needed to do some work on themselves before committing to taking their relationship to the next level.
"We had to come full circle," she told the publication in December. "We both needed to work on things and I needed to work on myself especially because someone else can not make me whole or complete. I have to do that myself, then someone can add to that."
She added, "But someone else, if I'm not all the way 100, there was no way I could enter into a marriage. So that was my issue with getting married at that time."
And apparently, the quarantine period, where they got time to think about themselves, helped them clear that need.