About 'House of the Dragon's Milly Alcock — Age, Height, Parents, and More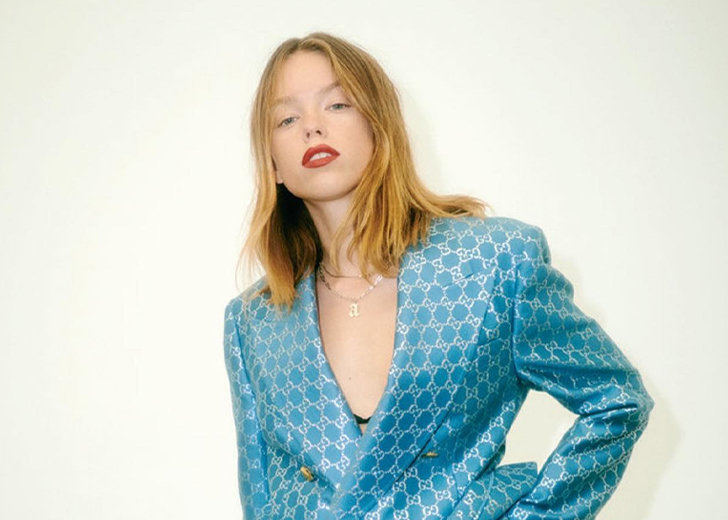 Milly Alcock went from acting in local Australian shows to being a part of HBO's Game of Thrones prequel in just a couple of years. The actress's recent big achievement is becoming a part of HBO's House of the Dragon.
She started her career in acting in her home country. Until now, she hasn't gone full Hollywood. However, with the almost-certain success of House of the Dragon, she just might become a household name in no time.
Here are a few things you might not know about the House of the Dragon actress.
Milly Alcock's Age and Parents
Alcock was born in Sydney, New South Wales, Australia, on April 11, 2000. She grew up in the city alongside her parents and two brothers.

Milly Alcock grew up in Sydney, Australia, with her parents and two brothers. (Photo: Milly Alcock/Instagram)
She was living with her parents even until March 2020, when her career had taken off well with her role in Upright alongside Tim Minchin. She had no plans to pack up and leave, either, at least not then.
While talking to Vogue, she revealed how different her interests were compared to her other family members. Her family was more of a "sporty family than creative," Vogue noted in their piece.
"I grew up in a predominantly rugby union household; it doesn't make any sense," Alcock said. She even joked that she grew an interest in acting because no one else in her family did.
Aware of Her Age and Looks
When that interview was taken, she was just 19 years of age. But she was very self-aware of how she came across looks-wise.
She knew she looked a lot younger than 19, a thing that probably helped her play her role in Upright so well.
However, she recognized how Hollywood had built up unrealistic expectations for people aged 17 and 18 to "look like they're 25." She called looking younger than what you are "a double-edged sword" as it had both advantages and disadvantages.
Alcock's Career — 'Les Norton,' 'Upright,' and 'House of the Dragon'
Alcock made her first TV debut in 2014 with a small role in Wonderland, a TV show. After that, she had a three-year gap and only got her next role in 2017 in the mini-series High Life.
That same year, she also appeared on Janet King and a couple of other projects. However, it wasn't until 2019 that she got the attention she truly deserved.
Her role in Les Norton, a 2019 TV mini-series, got her a lot of praise. She portrayed Sian Galese in four episodes.
After this, the jobs slowly got bigger — The Gloaming, Reckoning, and The Familiars — until she finally got the part of Meg alongside Minchin in Upright. This really put her on the map.
Minchin, even if he thought Alcock was good, wasn't sure if a young person could really pull off a character as complicated as Meg.
However, Alcock surprised everyone and delivered an intense performance with great energy.
She also did Furlough, a short film, in 2019, before HBO came calling in July 2021 for House of the Dragon.
Alcock is represented by Shanahan, an Australian talent management company. Now, she is getting ready for the release of House of the Dragon, which comes out on August 21, 2022.