Does 'Sex/Life' Star Mike Vogel Have a Wife? Here Is Everything We Know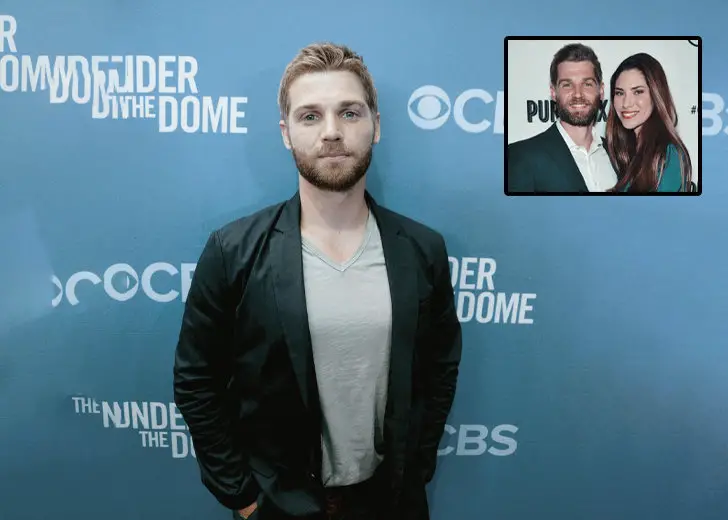 Mike Vogel stars as Cooper Connelly on Netflix's hit series Sex/Life, who is experiencing marital problems with his partner, Billie Connelly, brought to life by Sarah Shahi. 
But his reality is far from Connelly's troubles. The Sex/Life star has been happily married to his wife, Courtney Vogel, since 2003. 
Mike Vogel And His Wife, Courtney Vogel
Not a lot is known about how the couple met or fell in love, but Vogel has discussed his marriage with his spouse on rare occasions. 
According to an old interview posted on his official website, the actor noted he is still the proudest of his family despite all he has accomplished. 
He explained that being married to his wife and having kids and a beautiful family while working in an industry with a massive divorce rate made him proud more than anything. 
"I'm proud that we've been able to weather the storms and that our marriage is our priority rather than what I do," said Vogel. 
The actor also shared a tip on his ever-lasting marriage, claiming that he and his partner had a two-week rule. 
Their family never stayed apart for over two weeks and made sure that one of them flew over to visit the other whenever he was away for filming. 
Mike Vogel Wishes Courtney Vogel on Their Anniversary
On January 4, 2021, Vogel and his wife celebrated their 18th wedding anniversary.
The actor uploaded a photo of the duo from their younger days and another image of his beloved partner looking laid back in a black leather jacket and large sunglasses.

Mike Vogel and his wife Courtney Vogel (Source: Mike Vogel/Instagram)
He also had a moving message for his wife in the caption. 
"18 years ago today, this stunning woman and I walked down the aisle together when she was 18. We have lived half of her life together. That's so amazing to me," wrote the actor. 
Vogel revealed they were different, claiming that Courtney loved Alf's reruns and vegetables while he loved Hogan's Heroes reruns and steak. 
He loved the mountains while she loved the beach, but they were very much in love with each other despite their differences. 
The actor noted he was "honored to walk this life with her" before ending the post with an "I love you, Courtney."
Mike Vogel and Courtney Vogel Have Three Children
Besides being happily married, the couple is also proud parents of three children. 
Their eldest daughter, Cassy Renee, was born in February 2007. 
In 2018, Vogel had a heartwarming message for his daughter on her 11th birthday. 
He recalled the first time he became a father, sharing that he had almost dropped her and was instantly smitten with her. 
The couple's second daughter, Charlee B, was born in June 2009, while their son, Gabriel James, was born in September 2013. 
Vogel often shares about his kids on his socials.
In an August 11, 2021 post, the father shared a photo with his son and iterated in the caption that being a father was the greatest role he would ever play. 
He also joked that he was thankful his son looked like his mother and not him.