Mike Colter Opens Up About Fatherhood — Know His Wife and Kids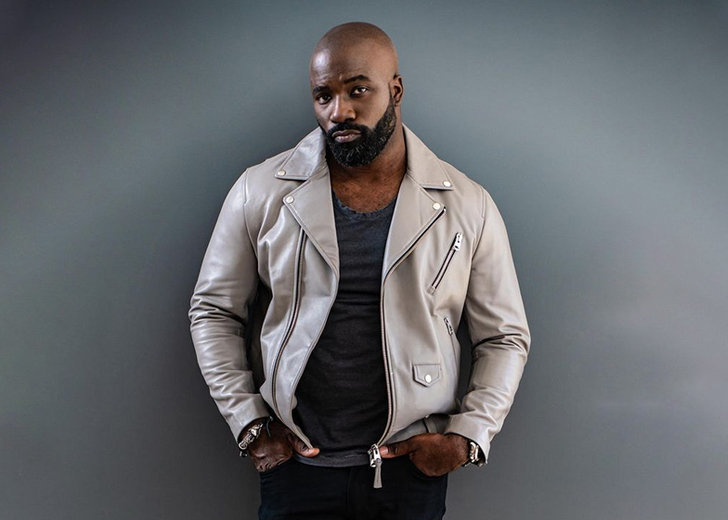 Mike Colter, the first African-American superhero — Luke Cage, is a trailblazer and a family man. 
The actor shares two wonderful kids with his wife, Netflix executive Iva Colter — both daughters.
As evident from his interactions in the public sphere thus far, he cherishes every moment of fatherhood and his family life with his wife and kids. 
During an appearance on The Steve Harvey Show, Colter reflected on what fatherhood meant to him, and the occasion was apt since he was there to promote his new movie centered on faith, Breakthrough.
Turns out Colter's mom raised her kids with her faith on her side. Even his sister taught at Sunday school, and Colter shared that he grew up in the church. 

Mike Colter as a kid with his mother (Source: Instagram)
On that note, Harvey made a comment about faith being an incredible thing to have, especially as a parent, and Colter couldn't agree more. 
Mike Colter Approach to Raising Kids
Later on in the interview, Colter brought up a saying that has been going around for generations:
 They say, 'A man who has daughters, will always eat steak.'
Well, the idea behind the quote being that if you took care of your kids, they would always take care of you. Colter was a firm believer in that. 
Colter was also heartwarmingly welcoming of the perspective that his daughters brought into his life. 
Growing up as a man in a masculine culture, the actor acknowledged that sometimes people forgot what it was like on the other side of the spectrum. 
"Until you have daughters, you don't really see it, you know?" he noted. 
Not just that, from his vantage point, Colter had noticed that the playing field of life was not even for all kids. 
The on-screen superhero felt that if one sent a guy out into the world, he might get some bumps and bruises along the way, but he would still find his way and learn. 
However, with a woman — with his daughters — he felt differently. 
So when it came to his style of parenting, Colter admitted that he was going to instill some beliefs into his children.
At the same time, he would actively use whatever influence he had to "reconstruct the way guys think."
"...because guys are gonna be the problem. It's not gonna be her," he explained. "I need to make sure she's protected from the guys. So I'm gonna keep her as close as I can, you know?"
Mike Colter's Secret to a Happy Marriage
At the time of the interview, in 2019, Colter and his wife had been married for over 17 years, which, in Hollywood, were a lot of years.
Naturally, the talk show host was curious about how he made it work because it was public knowledge that Colter's wife was also working busy schedules in the same industry as him. 
"It comes down to the basics," Colter replied. 
Colter's golden bullet was a phone call. He made a conscious effort to get on the phone with his wife at some point during the day. 
With schedules as busy as theirs, it was very easy to watch the hours and days slip by without them even taking notice.
So, checking in and getting to know how his wife was doing was what kept them connected throughout those 17 years.
Well, the actor's strategy checks out because, as of three years since that interview, the couple is still going strong!