Mick Jones — From a Vagabond to Settling Down with Wife Ann Dexter-Jones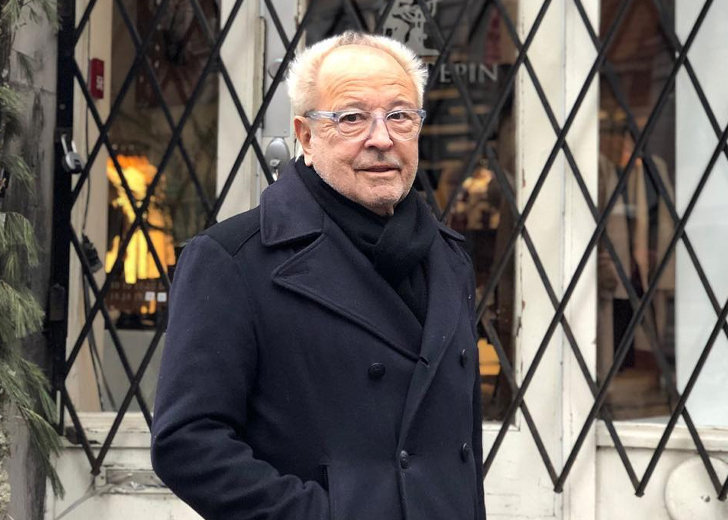 In 2014, Mick Jones sat down with Loudersound and talked about everything from his illustrious career to his love life. 
Jones is a singer and best known as the lead guitarist, co-lead vocalist, cofounder, and songwriter for Foreigner, a legendary rock band.  
He wrote some of the most popular songs from the late 70s, but 'I Want To Know What Love Is' is undoubtedly his most famous ballad. 
Jones admitted to Loudersound that while 'I Want To Know What Love Is' was not directly influenced by any woman in his life, he recalled his experiences with different women while writing songs. 
As a member of the most popular rock band, the singer was a chick magnet and had fun playing on the field. 
A romantic at heart, the rockstar used to fall in love easily, but he soon realized settling down and marriage was not for him.
"I think I'm done after three marriages. I'm currently not married. And while I believe that marriage is a noble institution, it doesn't really work if you're spending more time with your guitar than with your wife and family," said Jones. 
He added he was a bit of a "vagabond and a scallywag."
Mick Jones and His Wife
There isn't much information about Jones' first marriage, but in 1985, the singer married his second wife, Ann Dexter-Jones, a jewelry designer.  
The couple met while Ann was settling her divorce from her first husband, Laurence Ronson, a music producer and band manager. 
She knew right away Jones was the one, but she treaded carefully because of her precarious legal situation. 
Ann initially rejected Jones because she wanted nothing to distract her from her primary concern of getting custody of her three children, Mark Ronson, Samantha Ronson, and Charlotte Ronson.

Mick Jones with his wife and daughters on a brunch date. (Source: Mick Jones/Instagram)
But Jones did not give up and sent her orchids every day for six months. It worked, and the couple got married in New York. 
They welcomed two more children, Alexander, and Annabelle Jones. They are also parents to Christopher, Jones's son from his first marriage. 
It is worth noting that all of their children are extremely accomplished in their respective fields. 
Mick Jones Divorced and Remarried His Wife
The couple was happily married for many years, but in the early 2000s, Jones's "rocker lifestyle" took a toll on their marriage.
Jones had a drinking problem, which eventually caused him and Dexter-Jones to finalize their divorce in 2007. 
The jewelry designer shared the split had soured their relationship, and they did not speak for a long time after. By 2010, Jones had gotten sober and was working to mend their relationship.
There were reports the couple eventually reunited, which was finally confirmed by Page Six in 2017. 
After a long hiatus, the singer and his wife renewed their vows, much to the delight of their children. Jones noted he was happy to be back with his soul mate. 
Maybe he was not meant to be a vagabond, for his home had always been with Ann.