Things You Need to Know about Michelle Young's Parents and Dating Life
Michelle Young is gearing up for the next season of 'The Bachelorette.'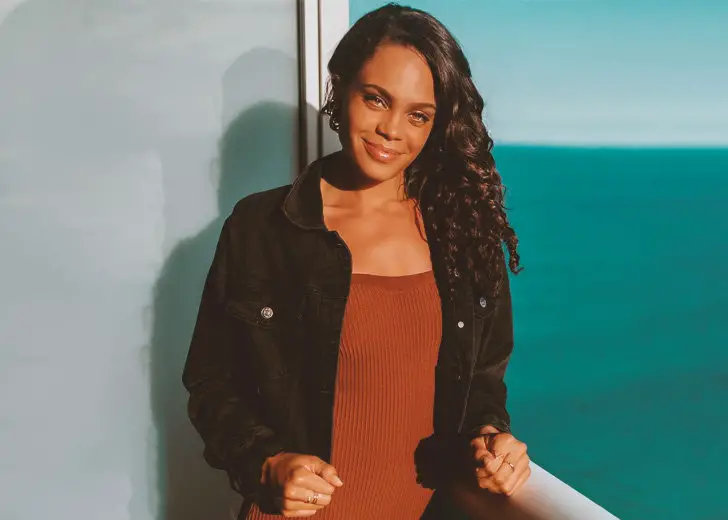 Michelle Young is no stranger to Bachelor Nation fans, as she was the runner-up on Matt James' Season 25 of The Bachelor. However, the 28-year-old elementary school teacher from Minnesota had a tough breakup after James chose Rachael Kirkconnell over her. 
Young, who arrived late in James's season of The Bachelor, was a fan favorite and proved she was fearless when she climbed down the side of a building with James.
After James decided, fans who rooted for Young were disappointed, but it was short-lived as she announced that she was setting off on her own journey to find love on season 18 of The Bachelorette. 
Her season of The Bachelorette will premiere on October 19, and the filming has most probably already begun. But before she hands out her final rose to one lucky bachelor, let's take a deep dive into who Young is.
Young's Past Romances
Of course, we all know about her public relationship and subsequent breakup with James. Although Young and James did not work out, Young was very committed to their relationship. After their split, Young revealed that she did not get any closure from James. 
During her appearance on After the Final Rose, she told host Emmanuel Acho that she had tried to talk to James after choosing Kirkconnell. 
I asked if I could talk to Matt for two minutes—and not to change his [mind], to not get in the way of the relationship that he was pursuing. Just for me to say my piece. 
She also said the same thing to James at the recap specials, about how she just wanted inner peace so she could move on, but James had refused to talk to her. James apologized after that. 
Before being rejected, Young had the chance to meet James's mom, Patty, and his brother, John. During a one-on-one conversation with John, Young revealed she had a serious relationship before James. Unfortunately, the relationship had turned "unhealthy" and ended several months before she joined the show. 
The ex-boyfriend in question is probably Kyle Aaron, who Young likely met at Bradley University in Illinois. He has plenty of pictures of them together on his Facebook dating as far back as 2016. The last photo of them was from October 2019. 
It looks like Young will probably have better luck with love on Season 18 of The Bachelorette. 
Young's Parents
During her season on The Bachelor, she introduced James to her parents, LaVonne and Ephraim Young. Her parents, who are retired and live in Minnesota, flew to be a part of the show during the hometown date episode instead of James flying out to meet them because of the pandemic. 
Despite their concerns, Young's parents embraced James. Although not much is known about Young's family, her mother's Facebook page reveals that she really loves her daughter and supports her in every way she can.
In addition, it appears that she and her husband have enjoyed traveling since their retirement. 
She also seems to be interested in progressive politics as she had a Biden-Harris lawn sign cover photo. Besides Young, she and her husband are also parents to Angela and Alex Young.