Michelle Walker Apologizes to Young Dolph's Family for Leaking DM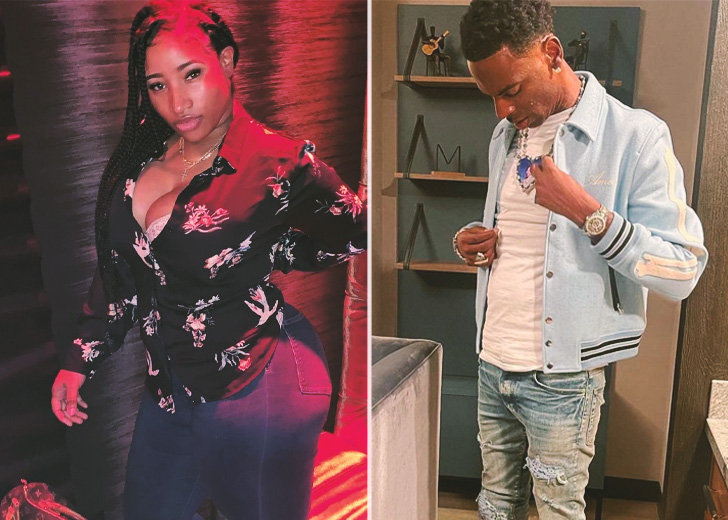 Michelle Walker apologized to Young Dolph's family for having leaked her DM with the late rapper.
She uploaded an apology video to her Instagram where she explained it wasn't her intention to disrespect the rapper's family or fans who found her actions unsavory.
Walker, who goes by michellewalker000 on Instagram, started by saying she had been getting a lot of hate comments.
The messages I've been getting is ridiculous. I'm getting hate comments, people telling me I should die. All types of shit… I'm going to say sorry to the family or to whoever I hurt. That was never my intention. That was really a friend of mine, I was hurt.

Walker had previously leaked a snap of her DM with Young Dolph, and people didn't take kindly to her actions. Many called her out for chasing clout using his death. 
During her Instagram Live, people began leaving comments saying her actions of posting a screenshot of her DM with the late rapper were disrespectful to his family and that she should take it down.
Walker lost her cool during the session, saying she didn't understand how she was disrespecting his family. She also added that she had known him for a long time, before his daughter was born.
I'm not. How am I disrespecting his family? How? I did not say that was my *******, that was my boyfriend… You can clearly see, I've been knowing him before his daughter was even born. Before y'all even knew who Dolph was, I've been knowing him. So how have I been disrespecting him? I even got his baby mother's number on my phone.
Young Dolph's Death
Young Dolph was shot and killed on November 17, 2021, in his hometown of Memphis. He was buying cookies at Makeda's Butter Cookies when a gunman drove up and shot him through the window.
Following his death, many fans and other figures in the music industry, including Megan Thee Stallion and Chance The Rapper, paid tribute to Young Dolph.
The rapper's girlfriend, Mia Jaye, whom he had been dating for a long time, took to Instagram to thank everyone for the support.
Jaye and Young Dolph began dating in 2012 and welcomed their first child together, son Tre in June 2014. Their family expanded further in April 2017 after she gave birth to daughter Ari.
Jaye is an entrepreneur who runs MOM.E.O, a lifestyle brand dedicated to providing support to and advocating for the modern mom to show up as her best self.
She is also a podcaster who had been working to better the situation regarding Black men being over 20 times more likely to die prematurely because of violent crimes compared to other male counterparts.