Michelle Gomez's Husband Admired Her from Afar before They Met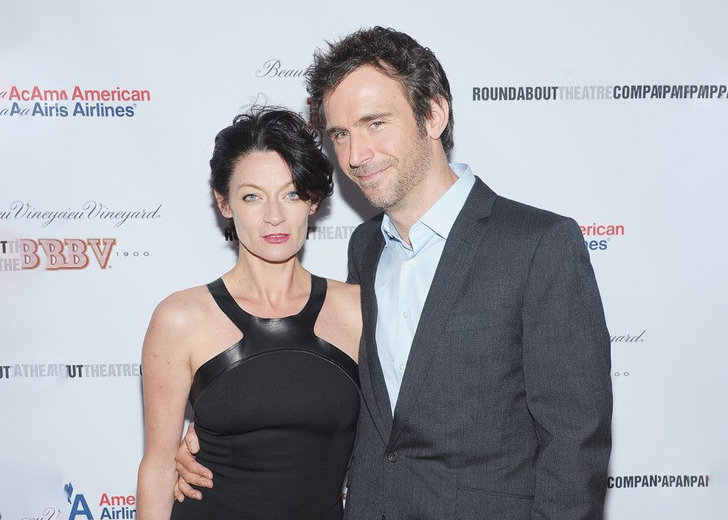 Michelle Gomez has been married to her husband, Jack Davenport, for over two decades now. They first met through one of her projects.
Davenport had made up his mind about her even before they met.
Gomez, however, wasn't impressed right away.
Michelle Gomez Thought Her Husband Was 'Too Posh'
Gomez and her husband's love story began before they ever knew each other in person.
Davenport was a fan of her work in Trainspotting, a stage play she did. He fell for her so hard that he watched the production multiple times.
He even remembered what she looked like on stage. "She had dreadlocks and a lot of attitude," he said during an interview in October 2002.
They met each other in a bar later. Both were 29 when they bumped into one another on that fortunate day.
While Davenport adored her from the very beginning, Gomez had differing thoughts.
She admitted to having thought of him as "too young and too posh" during an interview with The Guardian in 2007.
They must have hit it off really well after she got over her first impressions. Nothing became a hindrance for her after that, not even his family.
Her husband comes from a long lineage of great actors. The Doctor Who actress wasn't fazed, though.
When asked if his family put her off, she replied, "Well I wasn't shagging them. I was shagging Jack."
Michelle Gomez's Married Life with Jack Davenport
The now husband-wife duo started dating soon after their bar meeting. They tied the knot on May 1, 2000.
Their wedding was a private affair held at a Glasgow Church.

Michelle Gomez with husband Jack Davenport and son Harry Davenport in 2019. (Photo: Michelle Gomez/Instagram)
"I was certain I wanted to get married," Davenport remembered of his days before marriage. He also called the build-up to his wedding "joyful."
Though the ceremony was a secret of sorts, he couldn't help but share the wedding video with his friends after a while.
He cringed a little, too, while doing so, thinking, "That really was a fantastic day."
He was enjoying being married, at least until two years after the wedding. And it might not be too far off to assume that it's still the case.
The couple moved to America in 2007. At first, they chose the sunny shores of California as their new home — quite a change from Scotland.
There — in Los Angeles — Gomez and her husband had their first kid. Their son, Harry Davenport, was born in 2010.
Then, after five years on the west coast, the family moved again, this time to New York.
Gomez and Davenport have kept their privacy intact even after all these years in the spotlight. Her Instagram mostly contains posts about her work in various movies and shows.
Her husband and son make rare appearances, and even then, she doesn't reveal much.
Davenport doesn't seem to use social media at all.