Who Is Karen Gillan Dating? Everything about the 'Gunpowder Milkshake' Star's Personal Life
Karen Gillan reportedly dated photographer Patrick Green for six years.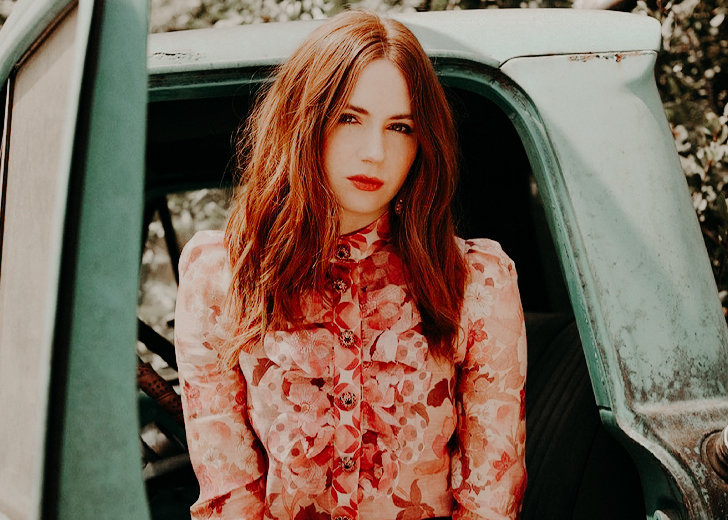 Scottish actress Karen Gillan is a renowned face in Hollywood. She first rose to the limelight after her portrayal of Amy Pond in the series Doctor Who.
In the later years, she gained worldwide recognition for her roles in the Jumanji film series and the Guardians of the Galaxy film series.
But despite her popularity, her personal life remains under wraps. She has neither been outspoken about her potential partner nor her relationship status.
Keeps Her Personal Life Private
Gillan, who has kept her relationship status private for a while, is allegedly single at present.
Even her social media handles, especially Instagram, haven't featured a picture of the actress with any man who could be her potential boyfriend.
Her feed is either filled with pictures from her film sets or vacations.
That being said, she did share her ideal type of man while speaking with Cosmopolitan in July 2010.
"I don't really have a man type," Gillan said. "Somebody, probably, more intelligent than me, because I just like the fact...like, I like learning from them and I like it when they tell me stuff."
She further added that a man who is passionate and cares for her would be her ideal man.
During another interview with The Telegraph in September 2014, the Avengers: Infinity War star also suggested that she was terrified by the dating culture in the USA.
She explained the idea of dating "loads" of people at the same time was a different concept for her.
"I prefer the UK way, where we just drink near each other and no one knows if it's a date or not," she said.
Her Dating History
Gillan had dated a few men in the past. And one of them reportedly was in a 6 years long relationship with her.
She was romantically involved with photographer Patrick Green between 2005 and 2011. But her relationship with him was very private, and they were rarely seen in public together.
Her break up with Green was even confirmed a year after their split during an interview with the Radio Times in 2012.
She was asked if she and her boyfriend had a similar relationship, like her on-screen romance in the television series We'll Take Manhattan.
In reply, she said, "We never really did any of that. It's quite healthy to keep certain things separate in a relationship, I think."
And her answer hinted that she and Green had split up.
Gillan had also been romantically linked with actors such as Andrew Brooke and Matt Smith. She and Smith were co-stars in the BBC series Doctor Who.
Preparing for Her Role in 'Guardians of the Galaxy 3'
At present, Gillan is busy preparing for her role as Nebula for the Guardians of the Galaxy 3, which will reportedly release in 2023. 
The actress shared some behind-the-scenes pictures on Instagram stories. In the pictures, she sat still for the creation of a head cast.
The 33-year-old star also awaits the release of her Netflix film Gunpowder Milkshake, starring her along with actresses Freya Allan, Chloe Coleman, and Lena Headey.
The film is set to premiere on July 14, 2021, in the United States.