Fans on Twitter React to Dave Bautista Leaving 'Guardians of the Galaxy' Franchise
Dave Bautista will not reprise his role as Drax The Destroyer post 'Guardians of the Galaxy Vol. 3.'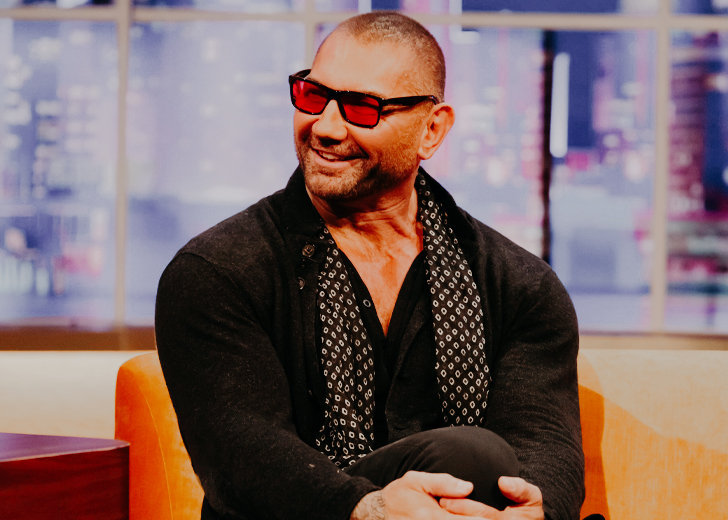 In his recent appearance on The Ellen Show, Dave Bautista confirmed that the upcoming Guardians of the Galaxy Vol. 3 would be his last in the franchise. 
His line of reasoning, at least on the show, was that he would be 54 by the time the movie came out, and it was 'getting harder and harder to be shirtless in the films,' which was obviously a joke. 
That being said, Drax is a beloved member of the franchise, and fans have taken to their socials to give their two cents on his departure. Like always, you can rely on Twitter to drum up the pulse of the planet.
Fans React To Drax Leaving
While many were supportive and respectful of the former strongman's decision, some were outright surprised that he was already into his 50s.
"Didn't know he's 52," wrote a user on Twitter, to which another replied, "neither did i! but he's so good in the movies…why not just let him wear a shirt so they can keep him on??"
A user even saluted the actor for having the courage to quit a major franchise in stride. 
Another on the platform claimed that Drax was the funniest thing on the Guardian of the Galaxy franchise. They even went on to argue that Bautista had the best run of movies for any former strongman or wrestler since the days of Arnold Schwarzenegger. 
Yet another user questioned fellow netizens if anyone could blame the actor for not wanting to stay in peak physical condition in their mid-50s just for the sake of acting in movies. 
While a user mocked, "Not like he was topless his whole wrestling career?"
Here are a few more:
His Boundaries, His Choice. I Love You Bautista and really love you in Guardians but I Support You First @DaveBautista Amen ASÉ So It Be https://t.co/mLK8Iiljom — 🔞⚖ï¸ÂðŸ™ÂðŸÂ¾JUSTICE FINGERSðŸ™ÂðŸÂ¾âš–ï¸ÂðŸ"ž (@MJMiddleton9) May 22, 2021
That being said, this was not the first time that Bautista has gone on record to state his displeasure about getting into character, especially when it came to makeup. 
It's More Than Just Being Shirtless
Whenever the former wrestler steps into character, he is not just doing the role shirtless. His role requires him to endure a prolonged makeup process to cover his entire upper body.
Not surprisingly, Bautista was not a fan of the procedure. 
In an interview with JoBlo, the actor who plays Drax The Destroyer was questioned if he would be interested in reprising his character for a Disney+ TV series. 
He was very upfront when he said that he would not take the role. More precisely, he said there wasn't "a chance in hell" that he would do a TV series playing Drax.
The primary reason for this was because the makeup was a nightmare. He added,
I would be miserable. Yeah, that make-up isn't fun. It's awful, so I'm not gonna sign up to do a series where I'm in that make-up every day.
The Guardians of the Galaxy Vol. 3 will probably be the final title in the franchise for director James Gunn as well. However, unlike Bautista, he seemed willing to step back into the game with the right pitch.