Inside Michael Weatherly and Wife Dr. Bojana's Married Life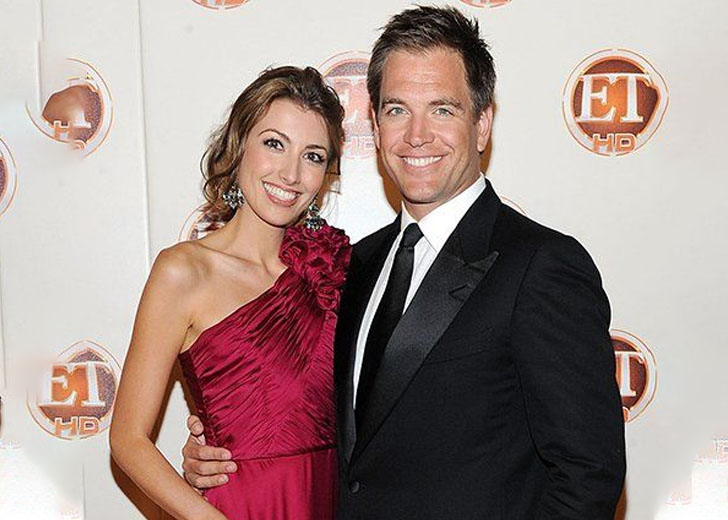 Michael Weatherly, renowned for playing the role of Anthony DiNozzo in the television series NCIS, is happily married to his beloved wife, Bojana Jankovic.
The 53-year-old actor and his wife have been living in Manhattan since they tied the knot on September 30, 2009. Together, the couple also shares two children: a daughter, Olivia, and a son, Liam.
Michael Weatherly Met His Wife at a Bar
In 2007, when Weatherly was hanging out with his friends at a Vancouver bar, he laid his eyes on a beautiful doctoral student — who was also in the bar that night.
Speaking with People in May 2010, the actor recalled the first time he saw his now-wife and falling in love with her at first sight.
"I kept looking out of the corner of my eye and seeing this ravishing, gorgeous beauty," he remembered.
"We made eye contact," Jankovic further told the tabloid. "And that was it."
During his appearance on The Queen Latifah Show in 2014, Weatherly also shared that he went to great lengths to secure a first date with his Serbian-Canadian wife after that fateful meeting at the bar.
Speaking of one instance, he flew to Paris to meet her after she told him she would be busy on a European trip with friends.
They Got Married after Two Year Long-Distance Relationship
The Dark Angel actor's hard yards to impress Jankovic proved successful.
The couple soon started dating each other and subsequently stayed in a two-year long-distance relationship. At the time, the physician lived in Serbia, most of the time, while the actor resided in Los Angeles.
Two years later, she moved to Los Angeles and walked down the aisle with Weatherly.
During his previous conversation with People, the actor implied that getting married to his second wife gave him the "stability he never realized he had longed for."
He was previously married to actress Amelia Heinle from 1995 to 1997. He had a high-profile engagement with his Dark Angel co-star Jessica Alba in 2001. 
"I had gotten to a much more mature stage in my life and understood myself much better," he added while explaining he had moved on from his past relationships and was "very Zen and living in this moment."
Michael Weatherly's Wife Bojana Jankovic Is an Award-Winning Physician
The actor's wife, Jankovic, commonly known as Dr. Bojana, is a double board-certified physician in internal and integrative medicine.
She completed medical school at the University of British Columbia in Vancouver. She later finished her Internal Medicine residency at Cedars-Sinai Medical Center in Los Angeles.
According to her website, the American College of Physicians alum is the recipient of various awards, including numerous patient satisfaction awards at Cedars-Sinai, Southern California Top Doctors' Rising Star in 2016 and 2017, and Top Doctor recognition in 2018 — 2021 in New York.
Besides, Janković had worked on a few television and film projects before starting her medical school. She served as a writer and assistant director in projects such as the 2009 Serbian TV series TVWWW and the 2007 short film Do Not Leave Me with Strangers.
She now makes regular appearances on television as a health consultant. She has shared her medical expertise on TODAY, MSNBC, and Rachael Ray.