Does Michael Rosenbaum Have A Wife? Here's What We Know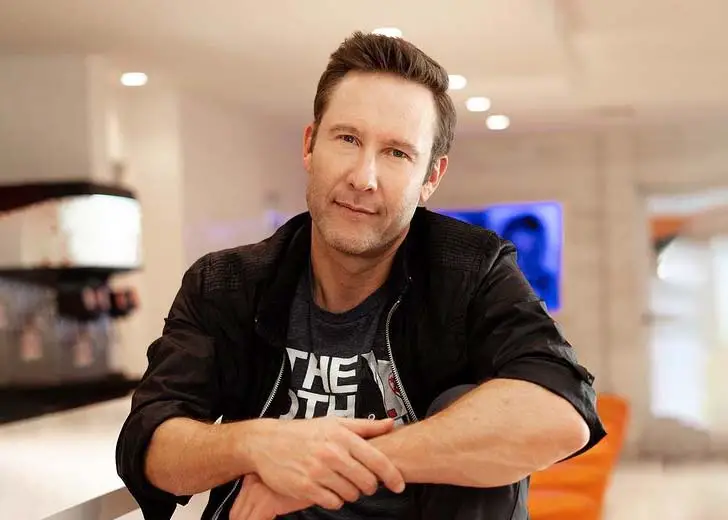 Michael Rosenbaum is currently single but has been linked with several well-known names in the past.
But even when his relationships have been publicly known, the actor was still plagued with gay rumors.
The gay rumors could have originated from his role in the 2015 TV series Impastor.
There, he plays the role of Buddy Dobbs, who is running away from loan sharks. While on the run, he eventually ends up in a small town where he disguises himself as their new gay pastor.
In a tweet Rosenbaum made back in 2016, he posted a picture of his grandfather on his massage chair.
He shared his grandfather didn't like the chair but liked Impastor. But watching the series made him think Rosenbaum was gay and a Lutheran.
Does Michael Rosenbaum Have A Wife?
Rosenbaum has not married and does not have a wife. However, he has had several romantic partners over the years.
He was previously romantically linked with model and actress Angel Boris, Angela Steelman, and Russian model Marina Drujko. However, not much is known about his relationship with the three of them.
Rosenbaum dated actress and film director Danielle Andrea Harris in 2010. The duo also attended the premiere for her movie, Hatchet II, which was held at the Egyptian Theatre on September 28, 2010.
It's not known when or why the two split, but Rosenbaum was also linked with actress Candice King in the same year.
Following his split from King, Rosenbaum dated his fellow Smallville cast member Laura Vandervoort, starting in 2012. The pair went their separate ways in 2013 after a year of dating.
Vandervoort was also a guest in Rosenbaum's podcast, Inside of You on June 2021.
The only other person whom Rosenbaum has been romantically linked to after that is with stylist Alix Legacy in 2017.