Who Is Michael Polansky? About His Dating Life with Lady Gaga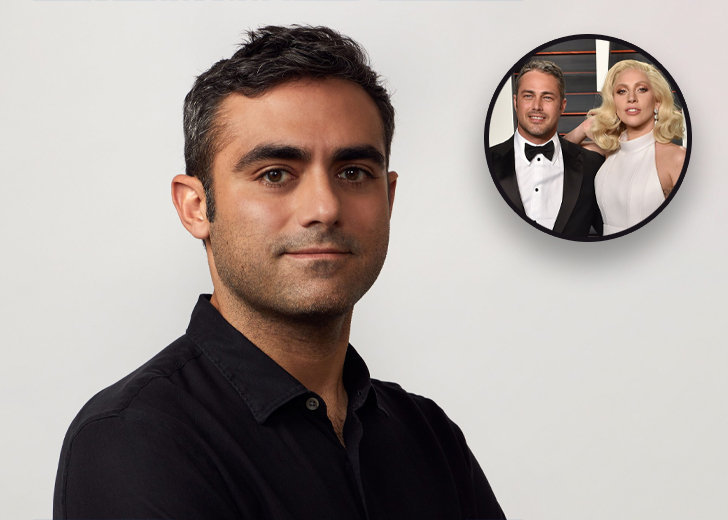 In February 2020, Lady Gaga confirmed she and Michael Polansky were dating after sharing a photo of them cuddling up together during the Super Bowl weekend.
The pop star was performing, and Polansky was spotted in the VIP section during the show with Gaga's mother, Cynthia Germanotta.
According to reports, the couple did not shy away from PDA and "seemed very happy together."
They first fueled dating rumors after they were photographed kissing at a 2020 New Year's Eve party in Las Vegas. Gaga's news immediately piqued fans' curiosity, who began wondering who her new boyfriend was. 
So who exactly is Polansky, and how did he steal the songstress's heart?
Michael Polansky Is a Tech Entrepreneur
According to his LinkedIn profile, Polansky studied applied mathematics and computer science at Harvard University and graduated in 2016. 
Since then, he has become a businessman and entrepreneur who holds several roles among companies. He co-founded big tech businesses like Napster and Facebook, and in 2008 he worked closely with The Parker Group. 
The tech entrepreneur helped the group build a large portfolio of private technology companies across life sciences and advanced technology. 
And In 2013, he co-founded the Economic Innovation Group (EIG), a bipartisan public policy organization. Two years later, he created the Parker Foundation alongside Sean Parker and currently serves as the executive director. 

Michael Polanski and Lady Gaga confirm they are dating on Instagram. (Source: Instagram)
According to its website, the organization focuses on philanthropy in life sciences, global public health, civic engagements, and the arts. 
He's also on the board of the San Francisco-based Parker Institute for Cancer Immunotherapy, which sponsors research for cancer treatment by collaborating with the country's leading immunologists and cancer centers.
And thanks to various business ventures and investments, the businessman is reportedly worth around $600 million.
Micheal Polansky and Lady Gaga Dating
After Gaga went Instagram official with Polansky, sources told E! News they were deeply in love. "She's really into him! They are opposites of each other, which all-around is a good thing for her. He definitely cares a lot about Lady Gaga." 
The duo is assumed to have met through events Parker hosted at his LA mansion, including for his foundation. 
They later connected at the social network founder's birthday party in December 2019. One of the things they first bonded over was their "focus" on charity. 
The couple worked together to raise funds for different charitable causes, including the One World: Together at Home concert, which Gaga organized in April 2020. 
A few days before the concert, she had talked about Polansky on Morning Joe while discussing her new project for her Born This Way Foundation. 
"My mother, Cynthia Germanotta, and our co-founder Maya [Enista Smith], who I love so very much are working with the love of my life [Polansky] on something for mental health," said the singer. 
She added that she and Polansky were working on an app called Braver, inspired by dialectical behavioral therapy. And fast forward to 2022, and the couple is still dating and going strong.