Michael Malarkey and Wife Nadine Lewington's Relationship Has Being Going Strong for 12 Years
Michael Malarkey and Nadine Lewington have welcomed two sons during their 12 years of marriage.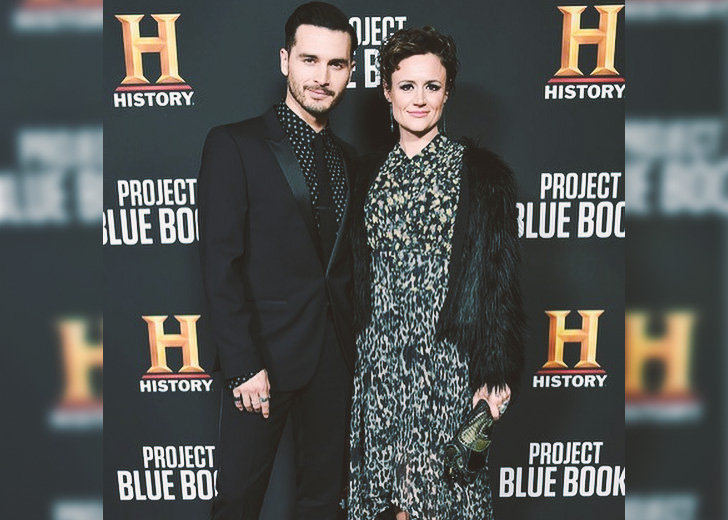 Michael Malarkey and his wife Nadine Lewington have been together for 12 years. The couple tied the knot on June 6, 2009, and have two children together — son Marlon Malarkey and son Hugo Konstantine Malarkey.
The actor and his wife welcomed their first son, Marlon, on September 10, 2014. Their family expanded once again in September 2019, when Lewington gave birth to Hugo Konstantine.
Aside from acting, Malarkey is also a talented singer and songwriter. However, aside from these pursuits, he dedicates much of his time to being a father. The Vampire Diaries actor bonded with his co-star Zach Roerig over fatherhood.
I'm close to everybody. It's such a close-knit team. We're all here on location [in Atlanta]. I'm close to different people for different reasons. Zach (Matt) and I hang out a lot because we're both dads, so we get together and talk about dad stuff.
Michael Malarkey And His Wife Are Both Actors
Malarkey is best known for his role of Lorenzo 'Enzo' St. John in Vampire Diaries. He was part of the supernatural drama series from 2013 to 2017 and appeared in over 70 episodes.
Some of Malarkey's other notable works are Project Blue Book (2019-2020), The Oath (2018-2019), and Raw (2013). The actor also contributed his voice to the 2014 video game Dragon Age: Inquisition.
However, Malarkey isn't the only actor in his family, and his wife is also an actress who has worked on dozens of series and shorts. Lewington has a BTEC National Diploma in performing arts from Braintree College and a BA in drama from Middlesex University and Drama Studio.
Lewington has had recurring roles in series like The Originals (2018), Containment (2016), Holby City (2007-2009), and Family Affairs (2005).
Holby City is Lewington's most well-known work to date, and she appeared in 100 episodes of the medical drama. However, she left the series in 2009 because of her upcoming wedding with Malarkey.
The actress had previously revealed that it was hard for her to leave Holby City behind.
In fact, I am getting quite emotional just watching it. I was watching all the episodes I've missed over the past few weeks and I was like wailing…
Michael Malarkey On Fatherhood
Malarkey often takes to Instagram to express his love for his wife and his children. He posted a picture of himself and his wife this June to mark 12 years together.
He also posts about his two sons frequently. In one particular post, the actor shared what he had learned from fatherhood. He said that being a dad had changed him because his two children had forced him to work on overcoming his limitations.
Malarkey further added that the key to being a successful parent was to put in the effort. He also concluded that, ultimately, the children were well worth the effort.