Tracy Pollan and Michael J. Fox Shared the Key to Their Three Decades of Their Wedding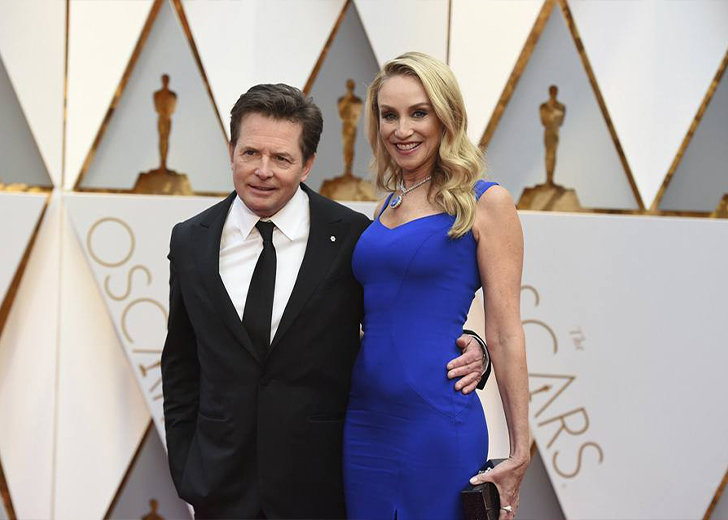 Michael J. Fox and his wife Tracy Pollan had their wedding in 1988. Their married life wouldn't have the greatest of starts, though, after he was diagnosed with a life-ruining disease a few years later.
However, the devastating diagnosis did not break their bond. They have now shared that amazing bond for almost 33 years.
Here's how Fox and his wife made through difficult times in their lives and raised a beautiful family.
How Michael J. Fox and Tracy Pollan Made Their Wedding Last
Fox and Pollan first met in the summer of 1985. He was a star of Family Ties, and they first ran across one another when she auditioned for the show.
She passed the auditions, and they worked together for a season. However, they did not start dating immediately.
It was only when they got to work together on the 1987 film Bright Lights, Big City, that they reconnected.
They dated for just one year before tying the knot on July 16, 1988. Fox kept every tabloid who had eyes on their wedding at bay, including publications like The National Inquirer, Globe, People magazine, among others.
Just three years later, in 1991, Fox was diagnosed with Parkinson's disease. It was a huge blow for him, both personally and professionally, who was just 29.
However, Pollan was so strong when he broke the news to his wife, her reaction at that moment still moved him to tears 30 years later.
In November 2020, while talking with Willie Geist of TODAY, he said, "One of the things I'll always love Tracy for is that at that moment, she didn't blink."
"It's really great to have a partner," he said of Pollan's presence throughout his life.
After his diagnosis, Fox struggled with alcohol abuse, but Pollan stuck by his side. When asked by People magazine about their secret to a long marriage, she responded by saying they thought highly of one another.
"Just give each other the benefit of the doubt," Pollan said. "He assumes I'm doing the best I can."
Fox responded with his own wisdom and said, "Find the best things about you and the best things about life and celebrate them."
One of the things the couple bonded over when they first started dating was their sense of humor. And that was also what kept their relationship going.
She was always with him when he was having a hard time with the disease. She was always making him laugh.
Her approach to situations was to laugh first, then deal with the difficulty.
They also complimented one another. She loved his optimism and felt that to be a great addition to her life. He could be optimistic because he always thought she had everything under control.
Michael J. Fox Forbade Press from His Wedding
When Fox proposed to Pollan on December 26, 1987, he wasn't worried about her rejecting her proposal. Instead, he was concerned about how to keep their wedding a secret.
At first, it was just a concern of privacy. But in February 1988, it became a matter of security. Fox and Pollan started getting threatening letters from a young woman.
But they decided to get married anyway. A few months later, in July, they got married at the small West Mountain Inn in Arlington, Vermont.
They were such a hot couple at the time that even though he kept the wedding date and place a secret, the paparazzi found their wedding anyway. They even used helicopters to find it.

Michael J. Fox forbade the press from his wedding with wife Tracy Pollan. (Photo: Michael J. Fox/Instagram)
Fox wasn't impressed with the media coverage his nuptials got. And he took his revenge with a magazine piece of his own a year later.
"Michael J. Fox's Nuptials in Hell," he titled the article in Esquire as he tore every outlet desperate enough not to let him and his wife have a peaceful ceremony.
He claimed in the article that the magazines resorted to bribery, lies, and more just to get a picture of him and Pollan in their wedding dresses.
His publicist helped him prepare for The National Inquirer's plan on uncovering his secret ceremony and hired a security team as well.
After failing to get pictures of the ceremony, many magazines even branded his wedding as a security circus and the couple' paranoid.'
Fox claimed the accusations as projections from the media.
The couple now has four kids — son Sam Michael Fox (born on May 31, 1989), twin daughters Aquinnah Kathleen Fox and Schuyler Frances Fox (born on February 15, 1995), and daughter Esme Annabelle Fox (born on November 3, 2001).