Michael Ealy on Wife's Bold Move On Their First Date, Parenting and Being Supportive
"We were talking and she says to me, 'Can we get the first kiss out of the way?'" Ealy said of his first date.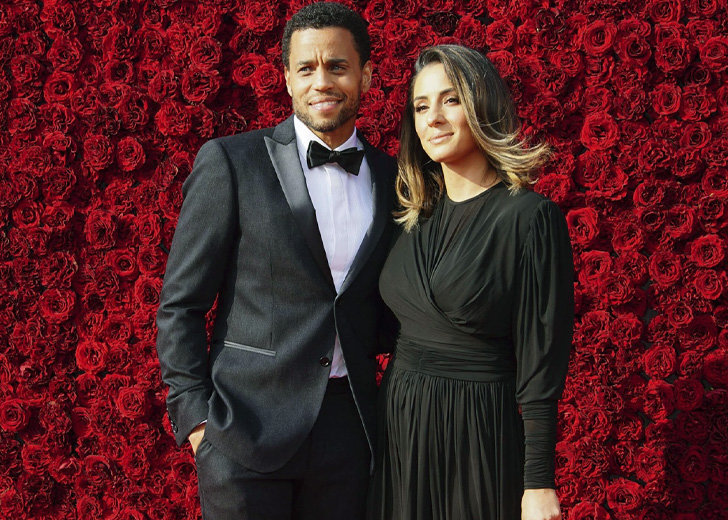 Michael Ealy has been married to the love of his life, wife Khatira Rafiqzada, for nine years as of this writing. The two got married in October 2012. 
Over the years, fans have gone so far as to accuse the stunningly good-looking actor of deliberately keeping his wife out of the spotlight. So, it must come as no surprise that there is very little known about the adorable couple and their dating history. 
Still, over the years, the actor has treated fans with little trinkets of revelations about his wife, kids, and their lives together. 
Michael Ealy's Wife Is a Bold Woman
For instance, during an appearance on The Kelly Clarkson Show back in early 2020, Ealy was asked to shed some light on his first date. However, Ealy surprised the daytime talk show host when he said that it wasn't a date. 
"It was more like a takeover," he joked.
While making chit-chat on their first meeting, Ealy inquired about a guy who he presumed Rafiqzada was dating at the time. Luckily, she was not. But the way she broke the news to Ealy was unorthodox, to say the least. 
She told Ealy, 
No, he's not my type. He's not my boyfriend. He's never been my boyfriend. You're my type.
With that confirmation being the highlight of the meeting, Ealy took the liberty of calling her the next day to hopefully set a date for the coming Tuesday night. She declined for work-related reasons. He tried rescheduling for Thursday. She turned him down again. 
Michael Ealy's Wife Wanted the First Kiss out of the Way
Then, she announced, not asked, that she had Monday off and that was the day they were going out. Without resistance, Ealy complied. In retrospect, he admitted that he was drawn to how bold and in control she was. 
There was another condition. Rafiqzada had to work during the night, so she suggested they go out during the day. So, they went to a Vietnamese restaurant. 
So this was technically their first date, and as they were talking, Rafiqzada proposed an interesting question. Ealy narrated, 
We were talking and she says to me, 'Can we get the first kiss out of the way?' She was like, 'I'm feeling you, and I'm telling you right now if it's bad or if it's whack, I just wanna go home and never see you again.'
Well, they have been married for nine years now, so it's fair to assume that their first kiss went well. 
Michael Ealy Was Also Secretive About His Kids' Birth
The couple shares two beautiful kids from their marriage: a son Elijah and a daughter, Harlem. Again, this is proof of how private The Perfect Guy actor has been about his personal life because he surprised everyone when he revealed that he had a son. 
He had made a guest appearance on The Steve Harvey Show on Valentine's Day 2014. There, he revealed that he had welcomed his son Elijah a while back. Even Harvey was taken aback by the revelation. 
Ealy added that he kept the news of his son's arrival a secret because he felt it was a private matter and didn't understand why he would be forthcoming about sharing it with virtual strangers. 
He surprised everyone for a second time when he suddenly uploaded a picture of his daughter's tiny feet on January 3, 2017. He didn't even reveal his daughter's face in the snaps.