Michael Cudlitz's Wife Had the Same Response as Him to 'The Silence of the Lambs' Script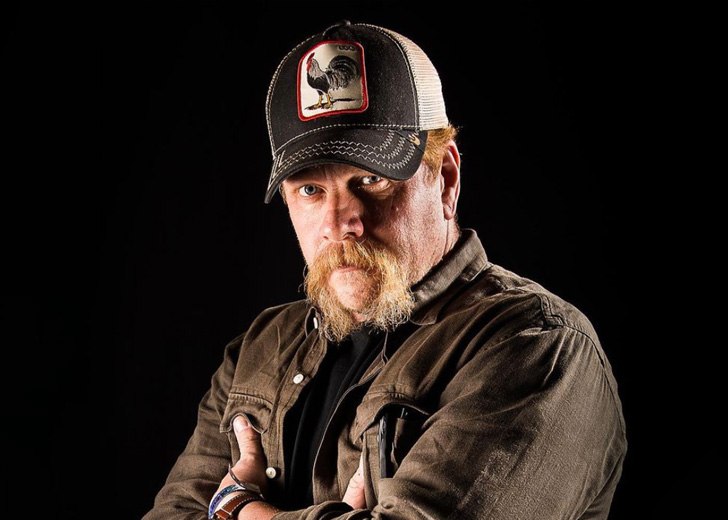 Michael Cudlitz has been married to his wife, Rachael Cudlitz, for well over two decades. Together, the two are parents of two children — twin sons Max Cudlitz and Mason Cudlitz.
Michael has expressed his love for his partner on multiple occasions. The actor has also shared that Rachael plays an important role in him taking up his acting and directing projects.
When talking to Collider back in 2021, Michael revealed he really liked the script for Clarice when he got it. However, he wasn't sure what to do and had to ask his wife to double-check the script.
"I asked my wife to double-check," he said. "She's my litmus test."
It was only when he got a positive response from Rachael that Michael was completely sold on the idea of The Silence of the Lambs spinoff.
"She said, 'What is it?' I said, 'It's a sequel to The Silence of the Lambs.' She said, 'Who's doing it?' I said, 'CBS.' And she was like, 'Oh, God!' I said, 'No, seriously, read it. Maybe I've talked myself into something, but just read it.' So, she read it and she had the same response. She was like, 'This is terrific.' From that moment, I was in. I'm drawn to the story. I'm drawn to the character."
Who Is Michael Cudlitz's Wife?
Rachael is a former aspiring actress who graduated from CalArts with a BFA in theater. She made her professional acting debut in ER in 1995, where she played the role of a med student.
Rachael played minor roles in Follow the Bitch and Beverly Hills, 90210 the following year.

Michael Cudlitz on a voice call with his wife. (Source: Instagram)
Aside from acting, she has also contributed as an author to the online magazine xoJane. In her author's bio, she revealed she was a stay-at-home mom who had home-schooled her twin sons from 2nd to 8th grade.
Michael Cudlitz and Rachael Cudlitz's Relationship
Michael and his spouse first met when they were both studying at the California Institute of the Arts.
The couple has revealed very little about their relationship, and it's not known when they tied the knot.
The only times when Michael has talked about his spouse have been when he discussed how he often consults with her about his roles or how it's difficult to keep secrets from his wife.
During a conversation with Mirror back in 2016, the actor shared he had to keep the death of his The Walking Dead character, Abraham, a secret. 
Knowing that a minor slip-up could result in everyone knowing about it, Michael didn't talk about it with anyone, not even his children. However, he couldn't keep it from Rachael.
"Obviously I had to tell my wife because she would wonder what the hell I was doing at home," he said. "My kids - who are off at university - they kind of knew. But weren't sure. So I let them know once they were out of university."
But while Michael rarely talks about his family, Rachael has shared glimpses of her family life through some of her Instagram posts.
Back in December 2020, she shared a family portrait during Christmas and wrote about how getting to spend time with her husband and kids was one of the rare upsides of the pandemic.