Mia Goth Is Expecting Her First Child with Shia LaBeouf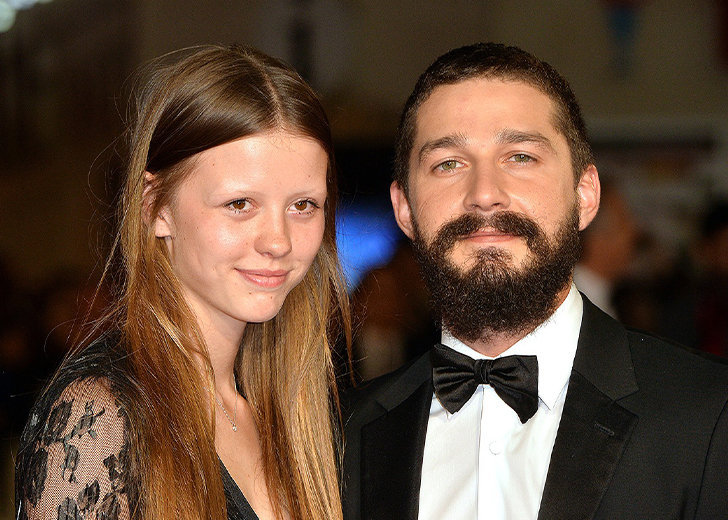 If on-again-off-again relationships were a brand, Mia Goth and Shia LaBeouf would most definitely be the ambassadors! 
Despite filing for divorce in 2018, four years later, Goth is pregnant with a baby, and LaBeouf is the father. 
Shia LaBeouf & Mia Goth Are Pregnant!
On January 28, 2022, Goth was spotted around Pasadena, California, running some errands. 

Mia Goth and Shia LaBeouf walking hand in hand (Source: Twitter)
In the photographs obtained by People, the actress was sporting a white full sleeve shirt and a pair of black leggings.
Keeping the winter sun out of her eyes were her black shades, and her choice of footwear was a comfy-looking pair of Birkenstocks with socks.
However, the highlight of said photographs was the blatantly obvious baby bump, with the bottom of her belly peeking from under her t-shirt. 
How Shia LaBeouf & Mia Goth's Story Began
As per reports from Dailymail, Goth and LaBeouf first came in contact after working together in Lars Von Trier's controversial and sexually explicit two-part film Nymphomaniac in 2012. 
She later appeared in a music video that LaBeouf directed sometime in 2014, and the next year the two were caught having a massive public argument in Germany. 
The aftermath of the incident was captured on camera, and LaBeouf could be heard saying, "If I'd have stayed there, I would have killed her." 
One would expect that such a massive argument would have spelled the end of their relationship, right?
Shia LaBeouf & Mia Goth Were Husband-Wife for 2 Years
Well, imagine everyone's surprise when the couple had a wedding the year after that. Goth and LaBeouf got wedded in a ceremony officiated by an Elvis Presley impersonator in Las Vegas in 2016. 
Their union didn't last long, though. The two parted ways in just two years. Reportedly, LaBeouf filed for divorce in 2018. 
At the time, a representative with LaBeouf told People that the two had filed for divorce. 
"The separation is amicable and all details pertaining to the divorce proceedings will remain private," read the statement. 
Were Mia Goth and Shia LaBeouf Really Married?
Followed by the headlines spurred by the rep's statement, the Twitter account for Clark County, Nevada, confirmed that the couple was never in a legally binding marriage to begin with.
That would imply Goth and LaBeouf were only bound by a non-binding commitment ceremony with the Elvis impersonator. 
Two years later, the poster kids for on-again-off-again relationships sparked reconciliation rumors when LaBeouf was seen wearing a wedding band in April 2020. 
At the same time, the soon-to-be baby mama was seen with a diamond ring and a wedding band. 
Try to keep up because the couple seemed to be separated soon after when LaBeouf began dating actress Margret Qualley, but that romance didn't last much longer either. 
Shia LaBeouf Was Sued by an Ex-girlfriend
They parted ways after LaBeouf was sued for emotional, physical, and sexual abuse by his former girlfriend, the singer and dancer FKA twigs, in December 2020. 
She also accused him of knowingly giving her an STD.
The verdict on that one is still pending, but the actor has denied "each and every allegation" thus far. 
While all that was going on, Goth and LaBeouf were seen arm-in-arm at Disneyland in June 2021 and a few other venues that same year.
And that brings us to the present day with Goth pregnant and LaBeouf being the father.