Where Is Melissa Sue Anderson Today? Behind Her Lowkey Life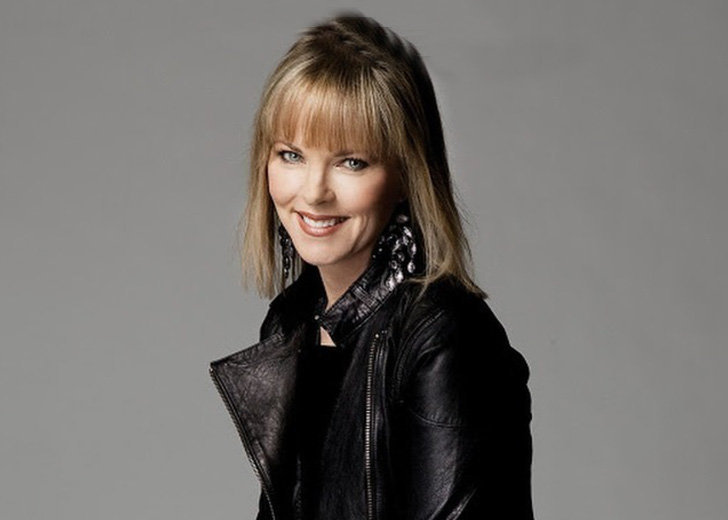 Melissa Sue Anderson graced the TV screens for almost a decade as her unforgettable character Mary Ingalls in Little House on the Prairie.
The 70s family show is still endearing to the fans who watched it during childhood. And Anderson is also remembered for her role till today.
She eventually parted ways with the show and did a few gigs later. But after that, she was rarely seen on TV. 
Where is Anderson Today? What did she do after Little House on the Prairie? Here's what we know about her decision to stay away from the spotlight and personal life.
Melissa Sue Anderson after 'Little House on the Prairie'
Before landing her iconic role as Mary Ingalls in Little House on the Prairie, she used to do commercials. The classic western family show was Anderson's big break. 
Anderson got to showcase her acting chops when her character Mary went blind. At first, she thought she would be written out of the show.
But the emotional plot twist made the ratings of the show go up. 
In an interview, Anderson recalls that it was good for two years, but "they were running out of ideas." And she decided to pull out from the show.
Contrary to fans' beliefs, Anderson didn't stop acting right after quitting Little House. Instead, she acted for ten more years.
She stopped acting after she found love and started a family.
Melissa Sue Anderson Drifted from Acting to Start a Family
Anderson met her TV writer husband, Michael Sloan, while filming Alfred Hitchcock Presents. Sloan was one of the writers of the show.
Anderson knew Sloan from her previous work in The Equalizer. And in fact, she said she accepted the part on Hitchcock because Sloan wrote it.
The whole family went to see @TheEqualizer film based on the character my husband created. A great piece of drama with fine acting by Denzel, Pedro Pascal, and the terrific Ashton Sanders. Incredible action sequences. pic.twitter.com/Jrmh1YLVHC — Melissa Anderson (@MelissAnderson) July 21, 2018
Anderson and Sloan dated for a year and got married in 1990. The following year, the couple welcomes their first child, daughter Piper Sloan.
As her family life began, Anderson drifted from acting when asked why the actress replied that she slowed down when she planned their wedding.
After their daughter's birth, she wanted to be there for her baby and added, "I didn't want to miss out on anything."
The actress also remarked that she didn't want her daughter to be known as Melissa Anderson's daughter.

Melissa Sue Anderson with her daughter Piper Sloan. (source: Twitter)
In 1996, Anderson and Sloan welcomed their second baby, son Griffin Sloan. She didn't act much while raising her kids.
In a 2010 interview with The Atlanta Journal-Constitution, the actress noted that she didn't want them to be exposed to the celebra-mania, so she kept a purposely low profile.
She added, "Both have come out normal. And they have zero desire to partake in acting."
Melissa Sue Anderson's Life Today
In 2002, the family moved to Montreal while she was working on 10.5: Apocalypse.
Anderson, her husband, and two children became naturalized Canadian citizens in 2007. As far as it's known, Anderson still lives in the Montreal area.
Today, Anderson's two kids have all grown up. Her daughter got married in 2016, and her son graduated college in 2017.
The actress's life after Little House has been quieter.