Is Melissa Peterman Still Married? Who Is Her Husband?
Melissa Peterman and her husband John Brady married in June 1999.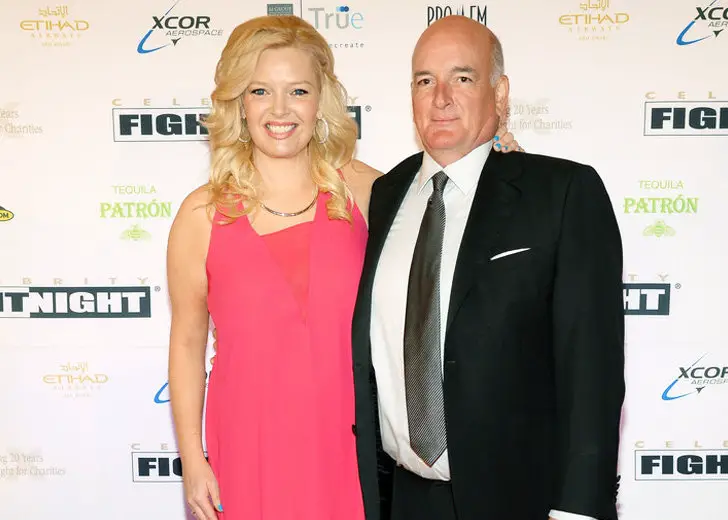 Melissa Peterman is a renowned actress and comedian best known for her roles as Barbra Jean in the television comedy series Reba and Bonnie Wheeler in the ABC Family/Freeform series Baby Daddy.
She also gained fame as the host of ABC Family's Dancing Fools, ABC's Bet on Your Baby, and CMT's The Singing Bee.
Besides her fruitful career, Peterman is a happily married woman. The 50-year-old actress has been married to her husband, John Brady, since June 1999.
Melissa Peterman Celebrates 22nd Wedding Anniversary
Still married to her beloved husband, the Reba star celebrated her 22nd wedding anniversary with Brady on June 5 this year.
To mark the occasion, she shared a collage of four pictures, snapped on their wedding day, on her Instagram while writing a long and heartwarming caption.
"You're lucky when friends become family and your family becomes friends....Oh and marry the person who makes you laugh so hard while onstage doing improv together you pee yourself a tiny bit [sic]," she wrote.
In the end, she expressed her love for her husband, saying she loved him and he was still the "funniest" and the "loudest."
"@melissapeterman You are so beautiful! I loved you on Reba!! I'm so happy you are happily married! I'd love to see a picture of your son! Happy Anniversary!" a fan joyfully commented on her post.
Peterman had also shared another snap from her wedding album on Valentine's Day this year. In the image, the couple read their wedding vows from the paper the actress held in her left hand.
She also wrote a witty caption that read, "Love comes in all kinds of packages. Mine came in the funniest bald man I ever met. Happy Valentine's Day John."
Who Is Melissa Peterman's Husband, John Brady?
Brady is a 60-year-old actor who has starred in notable movies and TV shows like Captive State, 100 Days to Live, Operation Warzone, and Reba. That said, he has not made it big in the entertainment industry like his wife, who has earned more fame in the industry.
In addition, Peterman's husband has also appeared in a few reality shows, including Valerie's Home Cooking, Worst Cooks in America, Trading Spaces, and World Cup Comedy.
Brady usually stays away from the spotlight and does not have social media handles. But his famous wife usually describes him as someone who has funny bones.
The Couple Are Parents to a Son
From their 22 years of marriage, the couple has a son, Riley, together.
On Thursday, October 21, their son turned 16, and Peterman took to her Instagram a day earlier to wish the family's only child a happy birthday.
"...he turns 16 tomorrow. I am so proud of him. I have been blessed to have lots of years on this earth and lots of joy," she wrote, posting a throwback picture of herself and her son.
She continued to say that his existence had brought a little more loudness and fun to the family. She also added that she was terrified every time she left the house, but got excited to see what he did in his life.