Does Melanie Martinez Have a Boyfriend? About the Singer-Songwriter's Dating History
Is Melanie Martinez single or is she dating someone?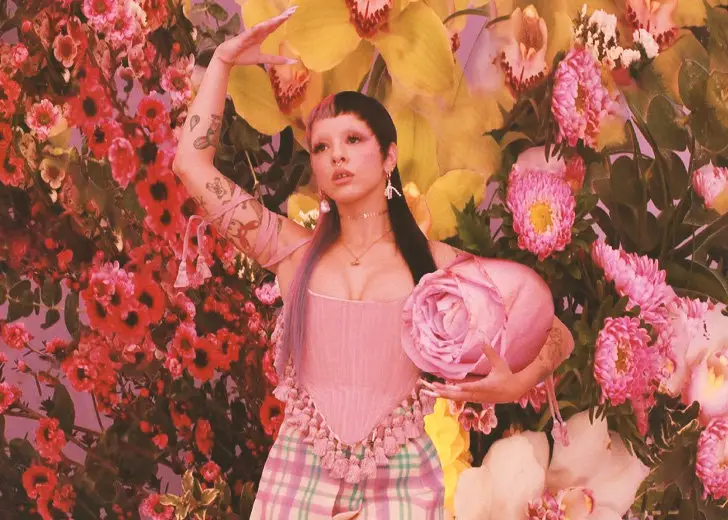 American singer-songwriter Melanie Martinez, age 26, is a hot topic in the music industry because of her singing talent and secondly because of her love affairs.
This article puts a spotlight on her dating spree and draws insight into her music career.   
Is Melanie Martinez Dating Someone?
Presently, Martinez is not known to be dating anyone. There are no media reports or social media posts to suggest that she is in a relationship with someone.  
The popular pop singer has not been spotted with anyone in public places lately, to add to the context. 
None of the latest interviews give an impression of her having a boyfriend either.
Melanie Martinez's Long List of Exes
It seems Martinez has a long history of datings people in the entertainment business with an equally long history of eventual breakups.
Her list of exes includes filmmaker Vinnie DiCarlo, actor Edwin Zabala, drummer Miles Nasta, Timothy Heller, music producer Micheal Keenan, and singer-songwriter Oliver Tree. 
After a year of their breakup, one of her ex, Zabala, leaked Martinez's private pictures online.  
Interestingly, even after ending their love relationship, both Nasta and Martinez are understood to be on good terms. 
Melanie Martinez's Break-up with Oliver Tree
Martinez's intimate relationship with American singer-songwriter, Oliver Tree, did not last long.
The couple broke their love affair prematurely and decided to move on with their lives and career. 
Not long after their separation, the artists' duo posted on their social media accounts about parting ways, speaking highly of each other. 

On her Instagram story, she called the breakup to be "mutual" and asked her followers "to be nice and [to] send positivity and support." 
This suggests the couple broke up on good terms. 
Melanie Martinez's Career Thus Far
She started her singing journey at a relatively young age. During her early teen years, she used to record cover songs and post them on YouTube.
After some time, she wrote, sang, and produced her own music video titled 'I Think I'm Crazy.'
Martinez broke into the music scene with her participation in the 2012 edition of The Voice US.  She was selected in the 3rd edition of the reality show, and in no time, the audience joined her fandom. 
In her televised audition, she sang 'Toxic' by Britney Spears, and the judges loved it.
In the show's early stages, she joined Maroon 5's lead vocalist and judge Adam Levine's Team Adam. 
Martinez, however, did not last any longer than five weeks and was eventually eliminated from the singing contest. 
The now-famed singer is widely regarded as the biggest talent discovered out of the reality tv program. 
She rose to fame with her 2014 breakthrough hit 'Dollhouse' from her debut EP Dollhouse, which became 2X Platinum in the United States. 
Her second successive hit, 'Carousel,' was featured as a theme song in American Horror Story, Freak Show. 
She further enjoyed the success of her song 'Pity Party' from her 2015 debut album Crybaby, which made its entry at number 6 on Billboard 200.